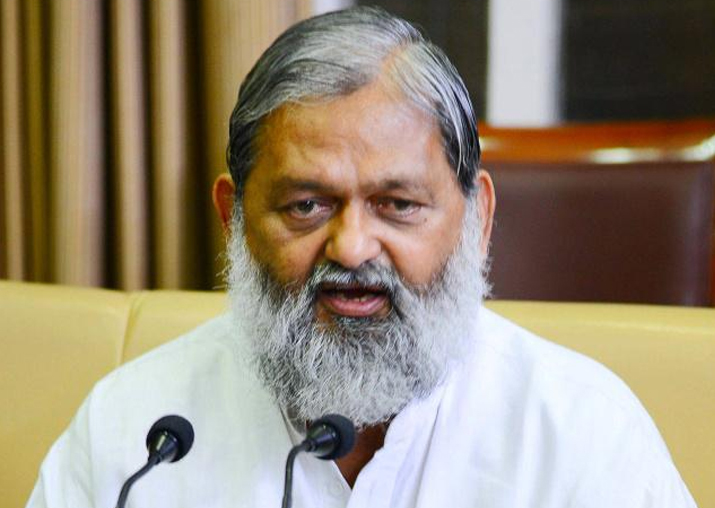 Haryana Minister Anil Vij has demanded compensation and government jobs for the next of kin of those killed in violence triggered after the conviction of Dera Sacha Sauda chief Gurmeet Ram Rahim Singh in two rape cases last month.
Vij said that the government should give Rs 10 lakh compensation to the families of those killed in violence. Besides, he added that they government should also give jobs to at least one member of each families.
He argued that when the government can give compensation to the families of those killed during the Jat agitation of 2016, then there was 'no reason why compensation and jobs cannot be given to the families of those who were killed in violence in Panchkula in Sirsa'.
"There cannot be two rules ... A job and Rs 10 lakh each were given to the next of kin of those killed during the Jat agitation. Since there is a similarity in the two cases, families of those who lost their lives in violence in Panchkula or Sirsa should also be given compensation. He claimed Jat protesters had indulged in arson and damaged property and followers of the Dera did the same thing," he said.
During last year's reservation agitation by Jat community, 30 people were killed. In last month's violence, 41 people (35 in Panchkula and 6 in Sirsa) were killed when Dera Sacha Sauda followers went on a rampage after a special CBI court convicted Ram Rahim in two separate rape cases and sentenced him to rigorous imprisonment for 20 years.
Vij further noted that in both the cases, people died after police action. The Minister, however, made it clear he does not support 'arsonists and criminals' and will never advocate any leniency towards those booked or arrested by the police on sedition charges.
"As far as compensation and jobs to the families of those killed in police firing are concerned, it is a question of humanity. It is not about which Dera, religion or caste they belong to ... I am a humanitarian. Whenever such issues figure, I raise them," Vij added.
The minister had recently courted controversy for donating Rs 50 lakh from his discretionary fund to the Dera Sacha Sauda for promoting sports in Haryana.