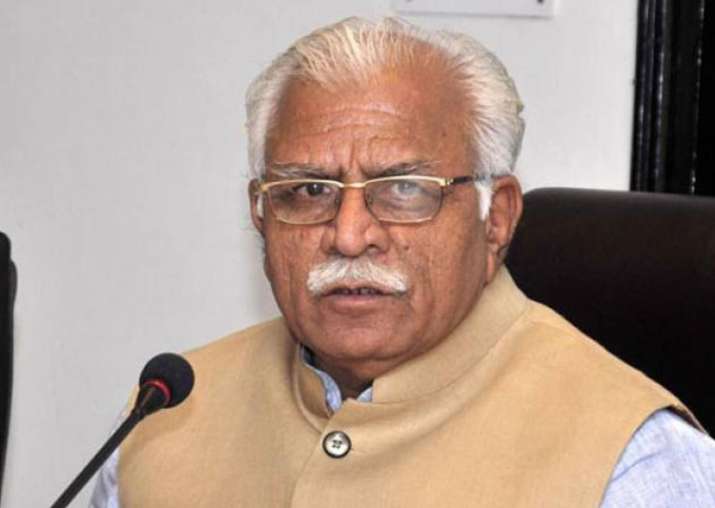 The BJP leadership is believed to be unhappy with the way Haryana Chief Minister Manohar Lal handled the situation ahead of the court verdict in a rape case against Dera Sacha Sauda chief Gurmeet Ram Rahim Singh. The Dera chief's conviction on Friday triggered widespread violence in which over 30 people were killed.
The violence in Panchkula and some other parts of Haryana on Friday was the third major instance of violence in the state since Manohar Lal became Chief Minister of the first Bharatiya Janata Party (BJP) government in Haryana in 2014.
Six people had lost their lives in November 2014 following a stand-off between supporters of controversial sect leader Rampal and security forces in Hisar district. Thirty people had died in the Jat agitation for job quotas in the state in February last year.
Party sources said that Manohar Lal may not have a grip over the administration, and lapses continued to mar the image of the party and that of the government in the state that could cast a cloud over the central leadership as well.
Union Home Minister Rajnath Singh is also believed to have spoken his mind on the issue when he talked to the Chief Minister. He cut short his visit to Kyrgyzstan and rushed back ahead of the judgment.
The feeling at the Centre is that the Manohar Lal government did not take adequate measures to prevent the Dera supporters from gathering in large numbers in Panchkula. 
Party sources said that Khattar had a clean image but the incidents had raised doubts about his administrative abilities. Manohar Lal, a first-time MLA, was chosen by Prime Minister Narendra Modi and party chief Amit Shah to lead the party government in Haryana
Haryana CM admits to lapses
Meanwhile, Haryana Chief Minister Manohar Lal admitted that there had been lapses in managing the law and order situation after a court verdict against the Dera Sacha Sauda chief.
Responding to a question whether there was a lapse in preparations by the state government ahead of the judgment, the Haryana Chief Minister agreed and said, "We are identifying the lapses."
"There has been damage to property and some people have died. We will compensate for the losses... The damage should not have happened. Some miscreants entered the crowd," he added.
He said the state government did make arrangements to maintain law and order, and blamed the huge number of Dera supporters for the situation getting out of hand.
"Haryana government made arrangements, but there was a huge mob... He (Dera chief) has lakhs of followers in the country and in the state. We tried to stop them," he claimed.