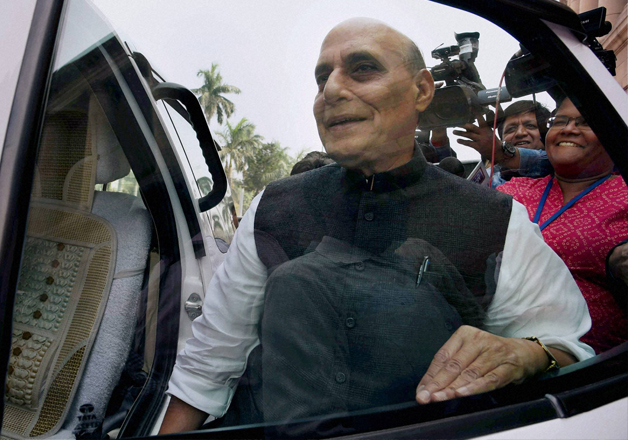 Union Home Minister Rajnath Singh today once again lauded Prime Minister Narendra Modi's demonetisation policy saying the 'action will bring probity in political and administrative works besides reducing the gap between rich and poor'.
"Naturally, this decision will result in curbing economic sources of corrupt and terrorists. It will also increase probity in political and administrative works," Singh said.
"This move will also help in reducing the gap between rich and poor people," Singh added.
The Home Minister said that the central government decided to demonetise Rs 1,000 and Rs 500 notes with an aim to rein in corruption, black money and terrorism.
"It is a historical and brave decision taken for national interest. Terrorism, extremism and naxalism will come down. Such decisions are taken by people who are doing politics not only for formation of government but also for society and nation building," he said.
Singh said the way people have welcomed the decision of demonetisation and provided cooperation and support, it is commendable.
Meanwhile, the queues outside banks and ATMs continued across the country for the tenth day since the demonetisation move as people struggling to get cash expressed unhappiness over the reduced limit of exchange. 
However, despite facing problems, many people say they are with the government on the demonetisation move but also suggested the process needed better preparedness.