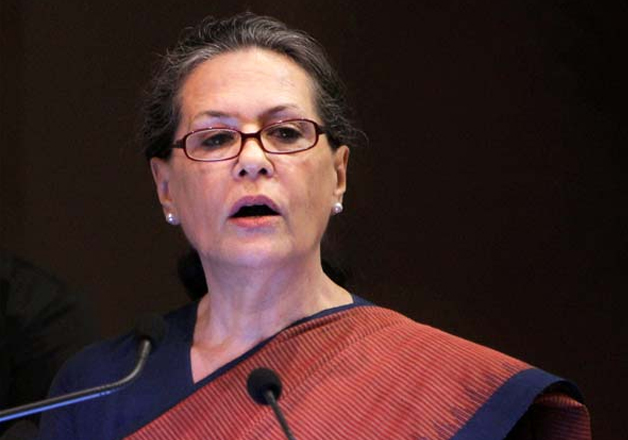 Congress president Sonia Gandhi today chaired a meeting at 10, Janpath here to discuss the strategy ahead of the Winter Session of the Parliament which begins tomorrow.
Sources said that top party leaders were of the view that implementation of demonetisation move along with its alleged leakage to the BJP should be questioned in the Parliament.
The Congress leaders met ahead of an all-party meeting called by the government and another of opposition.
Congress leaders had yesterday alleged that prior information of demonetisation was given by the Prime Minister to his own party leaders and termed it as a "scam".
Congress is seeking to corner the government on this issue and is trying to bring all opposition parties together.
A meeting of many opposition parties with Congress leaders is slated today.
Congress has given notices for adjournment, short duration discussions and calling attention motion on various issues including demonetisation, surgical strikes and government's policy towards Pakistan, a senior party leader.
Among other issues on which Congress has sought discussion are OROP, the situation in Jammu and Kashmir and plight of farmers, besides proposed merger of Railway and Union budgets.
Former Prime Minister Manmohan Singh, Congress vice president Rahul Gandhi along with top party leaders AK Antony, Ahmed Patel, Gulam Nabi Azad, Mallikarjun Kharge, Anand Sharma, Jairam Ramesh and Satyavrat Chaturvedi attended the meeting.