Follow us on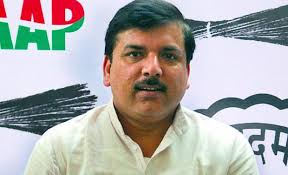 The Aam Aadmi Party (AAP) today termed the central government's decision to scrap Rs 500 and Rs 1,000 notes a "Tughlaki farman" and said that the move was made to save big businessmen who hold black money.
"Prime Minister Modi's directive on demonetization is a blow to the farmers and poor," AAP leader Sanjay Singh told media persons. 
"This step has been taken to save big businessmen who hold black money," he added.
Mohammed bin Tughlak was a ruler in medieval India who was known for his eccentric decisions to shift the capital from Delhi to Daulatabad, in south India, and change the currency. The decisions had misfired.
"People believe that Modi government had already told big businessman like Adani, Ambani and politicians like Sharad Pawar, Yeddyurappa, Sukhbir Singh Badal and other Bharatiya Janata Party leaders in Uttar Pradesh to keep their black money safe," he alleged.
He said the decision was only meant to bring discomfort to the common man.
(With IANS inputs)