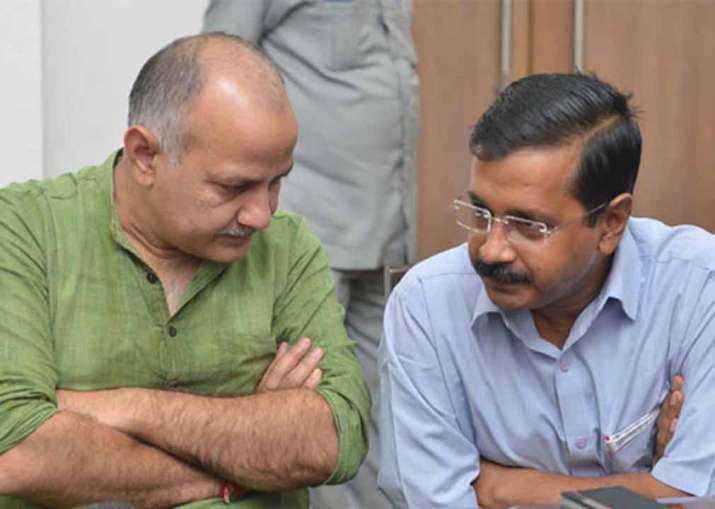 Delhi Chief Minister Arvind Kejriwal and his cabinet colleagues have spent over Rs one crore on tea and snacks in the last 18 months they have been in power, a reply to RTI query has revealed.
According to the response to an RTI query filed by one Vivek Garg, Delhi's ministers spent over Rs one crore on tea and samosas to entertain their guests.
Kejriwal's bill was highest among the seven members of cabinet. He drew up a total bill Rs 47,29,241 of which Rs 24,86,921 was spent at his residence camp office and Rs 22,42,320 at his secretariat office.
Deputy Chief Minister Manish Sisodia came second with a total spending of Rs 11,28,429 on 'chai-samosa', RTI response filed by Kishan Lal, Deputy Secretary at the General Administration Department said.
Sisodia's residence office had a bill of Rs 5,66,304 and his secretariat office Rs 5,62,125.
Vehicles attached to Sisodia cost the taxpayers Rs 3.3 lakh. Rs 3.9 lakh was also spent on a pilot vehicle.
Transport minister spent Rs 11,06,272- Rs 5,44,856 at secretariat and Rs 5,61,416 at residential office. The portfolio was held by Gopal Rai before he was removed by Kejriwal. Transport ministry is now being held by Heath minister Satyendra Jain.
Sandeep Kumar, who was sacked by CM Kejriwal last week after his sex tape appeared in public, used Rs 9,11,179 lakh of taxpayers' money to host his guests. Rs 4,97,346 was spent at his secretariat office while Rs 4,13,833 at his residential office.
Heath minister Satyendra Jain spent over 9.1 lakh Rupees in snacks to cater his guests in the last 18 months. A bill of Rs 3,57,303 was incurred on a camp office, and Rs 5,53,008 on a pilot vehicle.
Tourism Minister Kapil Mishra spent the least amount of money among his cabinet colleagues at his residence office. Of Rs 6.3 lakh spent by Mishra, Rs 36,232 expenditure was recorded at was residence and Rs 5,93,858 at the secretariat.
Minister of Food and Civil Supply spent a total of Rs 5.8 lakh bill on snacks. The portfolio was held by Asim Ahmed Khan till October before he was removed by the CM on allegations of corruption. Later, Imran Hussain was inducted into cabinet and given the charge of the ministry. Rs 1,67,933 was spent at residence office while Rs 4,21,188 at the secretariat office.
The RTI reply did not name individual ministers but only the portfolios of the ministers. The spending was listed under the title "expenditure incurred on snacks, tea/coffee, food/eatables etc of office and residence of Present CM, Dy. CM, and other ministers from the day they became CM, Dy. CM and Ministers."