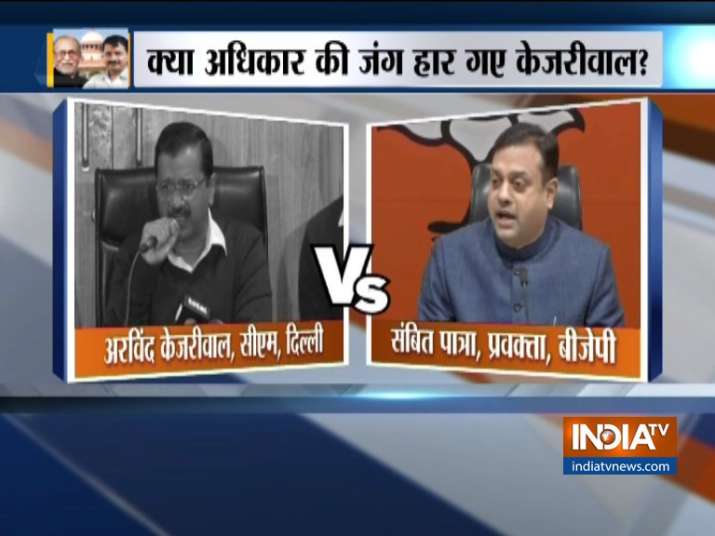 Delhi Chief Minister Arvind Kejriwal on Thursday called the Supreme Court's split verdict on the contentious issue of control of services in the National Capital Territory "against constitution and democracy." The Bharatiya Janata Party (BJP) too was quick to hit back and called Kejriwal an "anarchist", accusing him of disrespecting the top court. 
A two-judge bench comprising Justices A K Sikri and Ashok Bhushan agreed on their views on disputes pertaining to the anti-corruption branch, setting up of commission of inquiry, control over electricity boards, land revenue matters and appointment of pubic prosecutors. The apex court also upheld the Centre's notification that its employees cannot be probed in corruption cases by ACB of Delhi government.The top court also said that instead of the LG, the Delhi government will have the right to appoint public prosecutors or law officers. 
Soon after the verdict, Kejriwal addressed a press conference and alleged that the BJP-led central government is creating hurdles in the functioning of the AAP dispensation. 
"The judgment is against constitution and democracy. We will seek legal remedies," Kejriwal said, adding it was "injustice to the people" of Delhi.
"If a government can't even transfer its officers, how is it supposed to function? The party that has 67 seats doesn't have the rights but the party who won 3 seats has those rights. What kind of a democracy is this," the Delhi chief minister told the media.
BJP Spokesperson Sambit Patra, too promptly addressed the media, and hit back at the Delhi chief minister for raising questions over the Supreme Court verdict. 
"Will matters in court be decided by the judge or the Delhi chief minister," he asked.
Patra said his party is considering moving a contempt of court application against Kejriwal for calling the verdict "unconstitutional".
The BJP spokesperson also accused Kejriwal of attacking the constitution and instigating the people against the Supreme Court so that anarchy is spread.  
"Kejriwal has openly declared war on Supreme Court," Patra said.
FULL VIDEO: