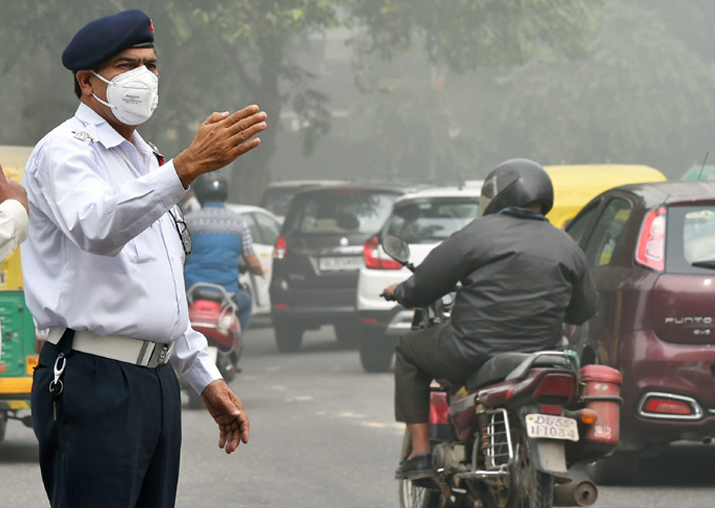 At a time when the city is battling thick smog for the third consecutive day, the Delhi government has announced to implement odd-even drive for five days starting from November 13 to 17.
"Odd Even will be implemented from November 13-17. Request people and all agencies to cooperate. Exemptions will be same like last time," Kailash Gehlot, Delhi Transport Minister, told reporters here. 
The scheme will be in place from 8 am to 8 pm and there will exemptions for women drivers and two-wheelers.
"The exemptions will be similar as last year and there is no need for people to panic," he added. 
Gehlot informed that IGL stickers for cars will be available from tomorrow at 22 CNG stations across Delhi. 
CNG vehicles will be exempt but will need to have stickers in place. These will be available at 22 IGL stations across Delhi from 2 pm tomorrow, he said.
"The old stickers which were issued in the last edition of odd-even will be valid too," the Minister added. 
The minister also urged Prime Minister Narendra Modi to call a meeting of Chief Ministers of Delhi and adjoining states to find a solution to the crisis. 
The Delhi government has directed DTC to hire 500 buses from private contractors to tackle the rush of commuters during the odd-even implementation week. 
"Delhi Metro has also promised to provide 100 small buses during the period. Schools will be free to provide their buses voluntarily. However, there will be no compulsion," Gahlot said. 
Under the policy, private vehicles are allowed to run based on the last number of their licence plates. Odd-numbered cars are allowed to run on odd dates while even-numbered cars can only run on even dates. In 2016, the scheme was enforced twice -- January 1-15 and April 15-30.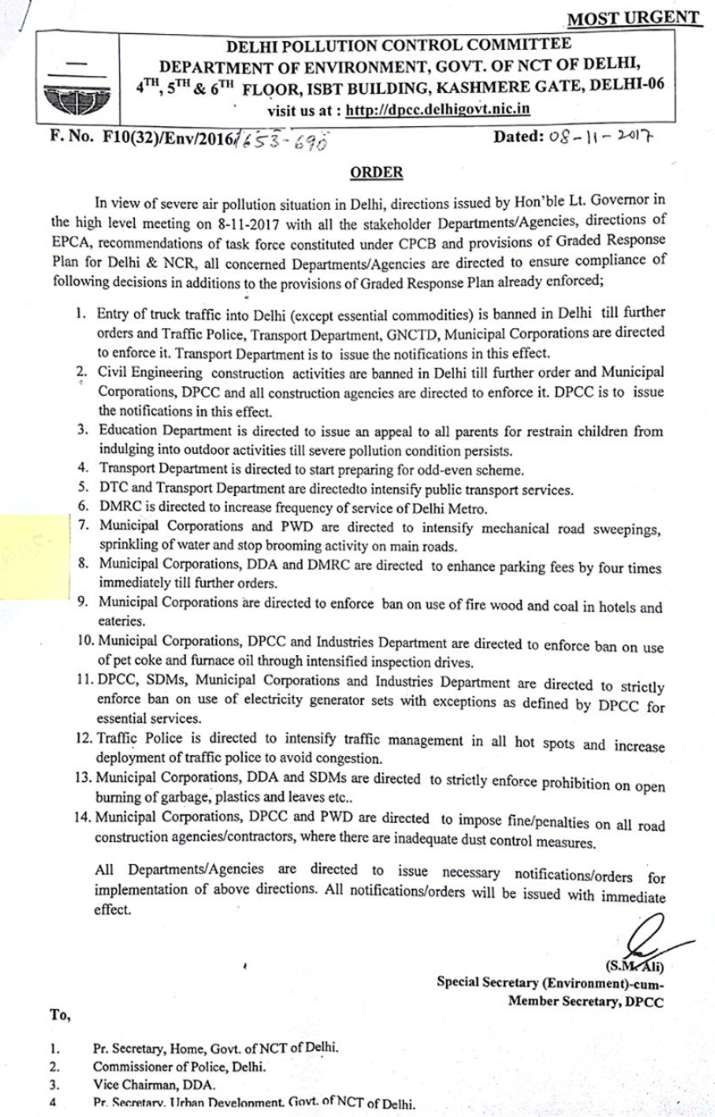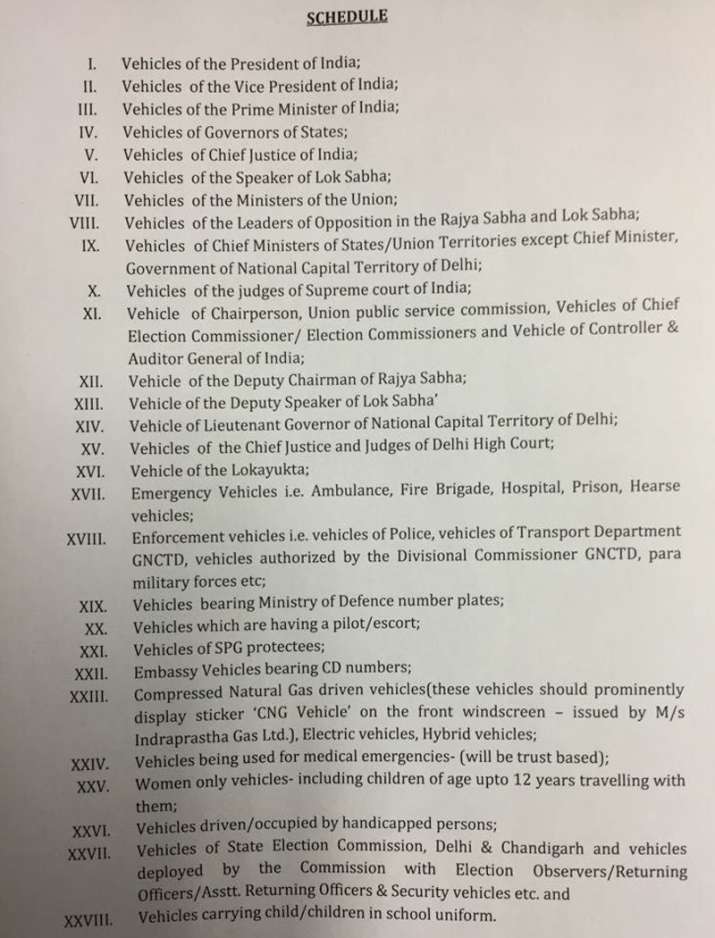 Meanwhile, the National Green Tribunal today issued a slew of directions to deal with the worsening air quality in Delhi and neighbouring states, banning construction and industrial activities and entry of trucks, as it lambasted the Delhi government and civic bodies over the situation. 
"No construction activity will be carried out on structures until further orders... all industrial activities in Delhi-NCR which are causing emissions will also not be allowed to carry on their functioning" till November 14, a bench headed by NGT Chairperson Justice Swatanter Kumar said. 
An irked green panel also imposed a ban on the entry of diesel trucks more than ten years old and said that no vehicle from outside or within Delhi will be permitted to transport any construction material. The tribunal told the authorities that holding meetings, writing letters and shifting responsibility from one to the other for non-performance can hardly be made an excuse for meeting "such a bad environmental emergency". 
Noting flagrant violation of the prescribed limits of PM (particulate matter) 10 and PM 2.5, it banned construction and industrial activities causing emissions till November 14. The NGT also directed the authorities and the civic bodies to sprinkle water where PM 10 is found to be in excess of 600 micrograms per cubic metre. 
It further directed the authorities to implement EPCA's directions to improve ambient air quality while asking the civic bodies to constitute teams to ensure there is no burning of waste in Delhi-NCR. 
The national capital is experiencing 'severe' air quality under a blanket of thick haze, as pollution levels have breached the permissible standards by multiple times. The Central Pollution Control Board (CPCB) has recorded 'severe' air quality, meaning that the intensity of pollution was extreme.