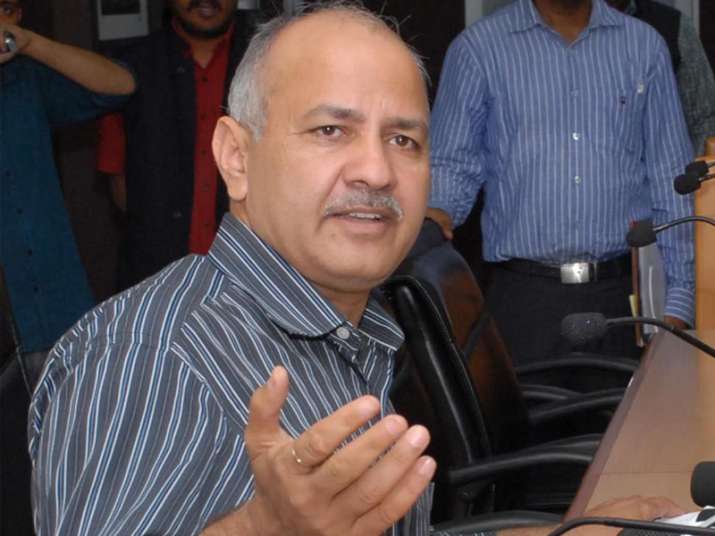 Delhi's Deputy Chief Minister Manish Sisodia today jumped to the defence of CM Arvind Kejriwal who has landed in the thick of controversy for seeking money from public funds to pay Rs 3.86 crore as fee to his high-profile lawyer Ram Jethmalani, arguably the most expensive legal counsel in India. 
Speaking to reporters here, Sisodia said that the decision to pay Jethmalani from the exchequer in a defamation suit filed by Finance Minister Arun Jaitley against Kejriwal was 'a public matter' and hence it was 'morally correct'.
"There were allegations of corruption in Delhi and District Cricket Association (DDCA) under the chairmanship of Arun Jaitley. Our government formed a committee to probe this matter and free cricket of corruption," Sisodia said.
"The defamation case against Kejriwal was filed by those who feared they would be caught in the probe. This is a public matter, and not pertaining to Kejriwal's private property. It is proper that the government bears the expenses of the case," Sisodia added.
He also questioned the timing of the matter being raked up.
"This case has been going on for one-and-half years now. So why is this issue being raised now," he said, adding that it was a diversionary tactic by the BJP to draw attention away from the issue of faulty electronic voting machines (EVMs).
Meanwhile, Jethmalani has said that he will defend Kejriwal without taking any fee if the Delhi Chief Minister cannot afford to pay him. 
Jethmalani also hit out at Jaitley alleging that the row over the Delhi government's move to clear his bills for fighting the case has been 'instigated' by the Union Finance Minister. 
"I will certainly defend him even if he can't pay, but he said 'no, I want to pay, send us the bills', so I have sent the bills. Even if the government does not support him, I will. If necessary, I will support him for his livelihood because he is a clean force compared to Arun Jaitley," Jethmalani said. 
The controversy erupted after Sisodia directed the General Administration Department to clear the bills of Jethmalani. It is learnt that Lt Governor Anil Baijal has sought Solicitor General Ranjit Kumar's advice in doing so. 
The bills totalled around Rs 3.86 crore.