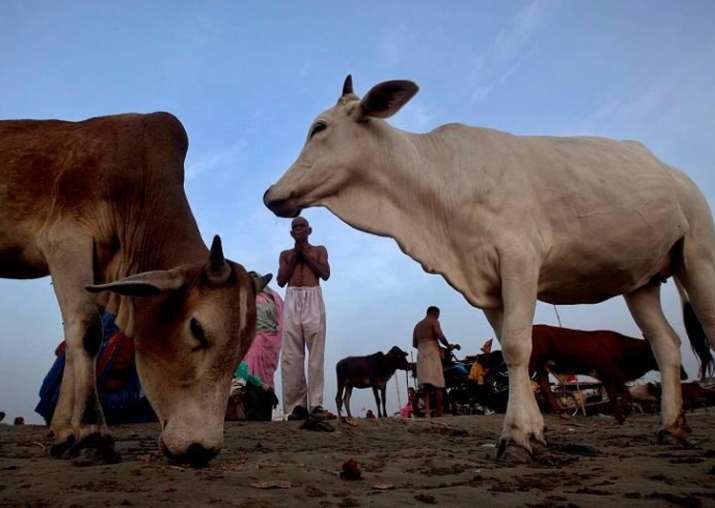 Amid the row over the Centre's ban on the sale of cattle for slaughter at livestock markets, the Gujarat Congress's youth wing today demanded that the Narendra Modi government declare the cow as the national animal. 
The demand came hours after Gujarat Chief Minister Vijay Rupani condemned the slaughter of a calf in public by Youth Congress workers in Kerala and demanded that the Congress apologise for it. 
Congress's youth wing general secretary Parthivraj Kathwadia said the BJP government in Gujarat is interested in gauchar (grasslands) more than cows, as he alleged that it "gifted thousands of hectares of gauchar to some industrialists in the past". 
"There should be no politics in the name of cows. We want the government to declare the cow our national animal. Soon we will launch a movement to pressure the government. I dare all the so-called cow protectors to join our movement," said Kathwadia. 
"The BJP loves gauchar more than cows... this government has gifted thousands of hectares of grasslands to some industrialists in the past. It should take back that land so that cows do not die eating plastic," he said. 
The Congress leader also accused the BJP dispensation of not taking concrete steps to save cows from theft or slaughter. 
"As per police records, around 800 cows were stolen from across Gujarat in recent times. Illegal slaughter houses are still running across the state. Instead of just doing politics, the BJP government must answer what steps it has taken to save cows," he added.