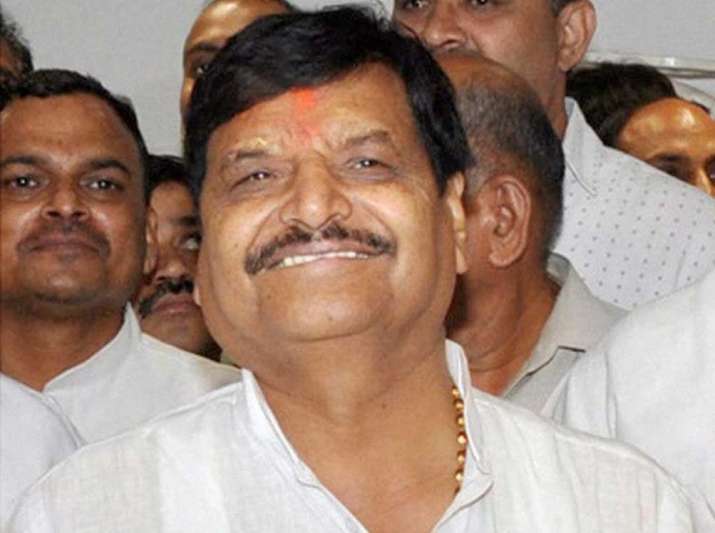 Amid speculations of his resignation from the UP cabinet following his removal by Chief Minister Akhilesh Yadav from key ministerial berths, Shivpal Yadav today said that he will take a final call on the issue only after meeting elder brother Mulayam Singh Yadav.
Addressing a press conference in Saifai, Shivpal Yadav today said that the decision on whether he will continue as state minister will be taken only after he meets Netajee (Mulayam).
In his 11-minute briefing to the media that saw 27 references to Netajee, Shivpal Yadav said it was well within the rights of the CM to take a call on matters relating to ministerial portfolios. 
"The people of UP are with Netajee and Samajwadi Party, I would accept any decision taken by Netajee," he added.
Mulayam on Tuesday appointed Shivpal as UP party chief, in effect sacking Akhilesh from the post.
Removed as UP party chief on Tuesday, Akhilesh Yadav did not take long to respond and asserted his prerogative as CM to clip the wings of his uncle, Shivpal, Mulayam's favourite sibling.
The chief minister gave Shivpal the relatively less important Social Welfare portfolio, removing the senior leader from the PWD, Irrigation and Revenue and Cooperative departments.
Earlier yesterday, Akhilesh removed Chief Secretary Deepak Singhal, considered close to Shivpal, and appointed 1983-batch IAS officer Rahul Bhatnagar to the post.
Akhilesh had on Monday removed two ministers -- Gayatri Prasad Prajapati and Raj Kishore Singh, who faced corruption charges.