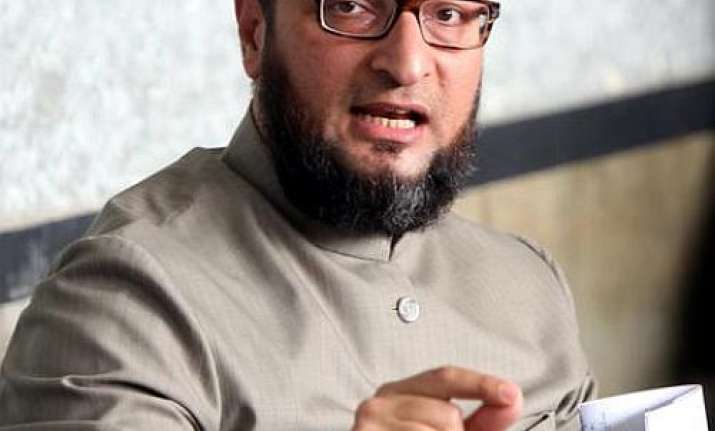 Launching a scathing attack on the BJP for its "hypocrisy" on the issue of beef ban, All India Majlis-E-Ittehadul Muslimeen (AIMIM) Party president Asaduddin Owaisi today pointed out how the saffron party had different standards in different parts of the country on the same issue.
Taking a jibe at BJP's clarification that it will not ban cow slaughter if the party comes to power in northeastern states of India, Owaisi said, "BJP's hypocrisy is that in Uttar Pradesh cow is mummy but in the Northeast it's yummy." 
Earlier this week, Nagaland BJP chief Visasolie Lhoungu had also said that ban on cow slaughter like the one in UP won't take effect in Nagaland if the saffron  party comes to power in the state next year.
On Friday, BJP-ruled Gujarat also passed a bill that could jail a person for 14 years for "cow slaughter." 
"We have equalled killing of a cow or cow progeny with killing of a human being," a Gujarat minister told The Economic Times.
After taking over the reins of power in Uttar Pradesh, the Yogi Adityanath-led BJP government banned all the illegal slaughterhouses evoking  protest by the opposition parties who alleged that the BJP was trying to implement its Hindutva agenda in the state.