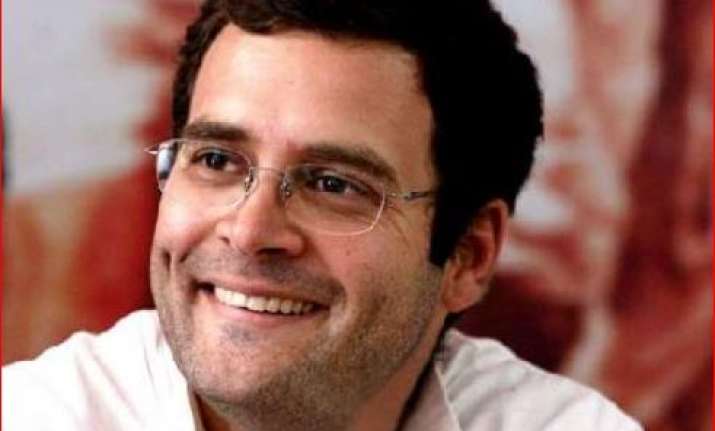 An internal survey conducted by the Indian National Congress (INC) to assess its prospects under the existing political condition has predicted a rosy picture for the party.
According to a report in rediff.com, the internal survey estimates that the Congress will get more than 200 seats out of the 545 seats in the Lok Sabha, if general elections are held now. 
The report adds that Congress vice-president Rahul Gandhi is overwhelmed by this internal survey and wants to ensure that the next Mood-of-the-nation survey reflects that the party may even touch 300 Lok Sabha seats. 
This internal survey used a sample of 350-400 voters per Parliament constituency and was primarily conducted on the phone and chosen from the Noida-Delhi area, which is where the poll company is headquartered.
The Indian National Congress had faced a historic defeat in 2014 Lok Sabha elections when it could manage to win only 44 seats in the Lower House of Parliament.