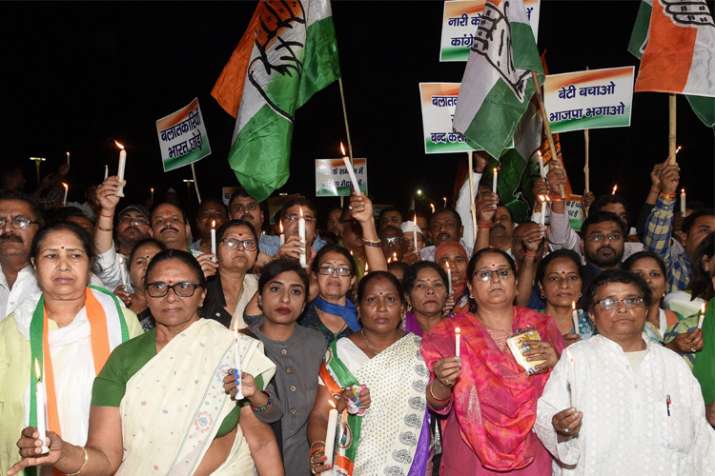 The Congress will observe the Black Day across the nation today to protest rising crimes against women under the BJP rule in the country. 
"Be it the case of a teenage victim in UP's Unnao or the story of the eight-year-old girl in Kathua who was gang raped for seven days and then killed, the BJP has failed to provide the common minimum need of safety to women across the country. The graph of crimes against women has gone up in India and BJP ruled states and thus, the Congress party will observe April 17 as the black day against this trend," said Sushmita Devi, president All India Mahila Congress (AIMC). 
On April 12, the AIMC took to Twitter to announce the 'Black Day', and wrote, "Mahila Congress will observe #BlackDay on 17th April 2018 to protest against the @BJP4India complicity and @narendramodi 's silence over Kathua & Unnao rape cases and rising crimes against women through demonstrations across India."
Last Thursday, Dev launched a protest march in Lucknow against the Yogi government which has drawn flak in Unnao rape case. Raising anti-government slogans, the women brigade broke bangles on the street to show their resentment for the failure of government machinery to control law and order.
The party workers demanded immediate arrest of the accused BJP MLA Kuldeep Singh Senger. UP Congress committee and youth congress workers also joined the protest. The two-hour-long demonstration ended with the detention of the protestors.