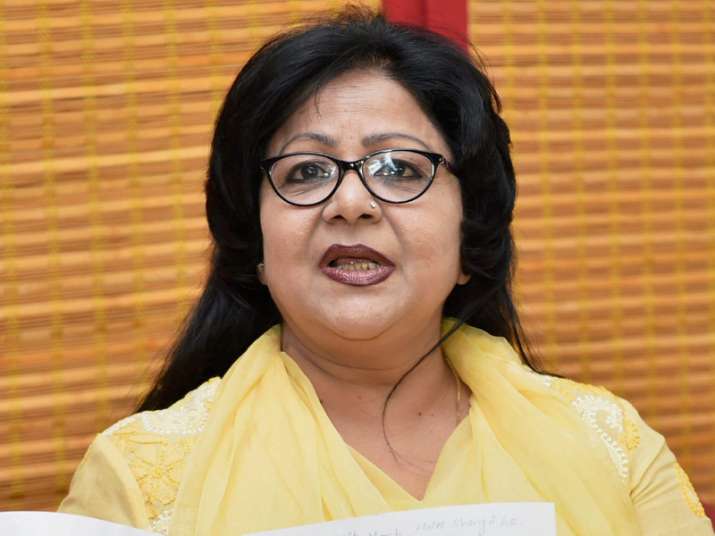 A day after she lashed out at the party leadership for failing to resolve the internal crisis, the Congress' Delhi unit today expelled its women wing chief Barkha Singh from the party for six years for indulging in anti-party activities.
The expulsion decision was taken by the disciplinary committee of Delhi Congress, just before the MCD election slated to held on April 23. 
"The four member disciplinary committee in its meeting on Friday has unanimously decided to expel Barkha Singh for anti-party activities. A resolution to this effect has been passed," Aman Panwar, who is in charge of the party's legal affairs, said. 
Other members of the Committee included Narender Nath, former Delhi minister Abha Chaudhary, former president Delhi Mahila Congress Mahmood Zia, and party leader Surender Kumar.
Singh had on Thursday resigned as president of the women's wing, saying she was not leaving the party, but only the post for now.
Addressing the media, she had declared Rahul Gandhi was 'unfit to lead the party' and that he needs 'treatment'.
"The one pertinent question we need to ask today is why is Rahul Gandhi in hiding? Why is he scared of meeting his own party members? Several senior leaders had quit the party because of that very reason" she had told reporters.
Singh, a former Delhi Commission for Women (DCW) chief, had even accused Ajay Maken, chief of Congress' Delhi unit, of misbehaving with her.
The development comes after former Delhi Congress chief Arvinder Singh Lovely and former Youth Congress leader Amit Malik quit the party and joined the BJP on Tuesday.