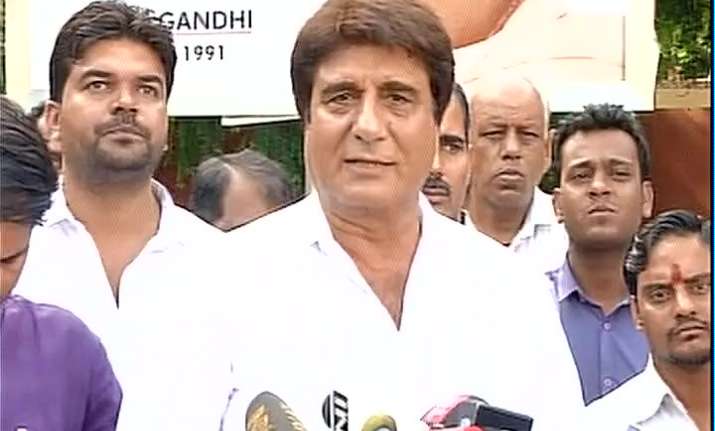 Reacting to senior leader Rita Bahuguna Joshi's exit from the party ahead of the 2017 Uttar Pradesh Assembly elections, the Congress on Thursday accused the BJP of "accumulating an army of opportunists", and added that Joshi's exit will have no impact on its electoral fortunes.
"The Bharatiya Janata Party, after coming to power at the Centre, has done only one thing, and that is accumulating an army of opportunists," Uttar Pradesh Congress chief Raj Babbar told reporters, minutes after Joshi joined the BJP.
He accused BJP President Amit Shah of toppling elected state governments and influencing opposition leaders to join the BJP.
"Their party president is influencing leaders of other parties to join his party and also trying to topple elected government in different states. The BJP has been successful in breaking other parties across the country," the yesteryear's actor said.
Hitting out at Joshi, Babbar said, "She said she is a history teacher; today, she has repeated her family history."
He said Joshi's exit won't have any affect on the state Congress. 
"When her brother joined the BJP in Uttarakhand, the Congress remained unaffected. And even her joining the BJP won't have an affect on the Congress."
Earlier in the day, Rita Bahuguna Joshi joined the BJP here in the presence of party chief Amit Shah.
While criticising the Congress party for its reaction on surgical strikes, Rita said: "When the whole world has accepted that we carried out surgical strikes, I didn't like it when Congress and other parties questioned it.
Joshi, who had been with the Congress for 24 years, said she had also resigned her membership of the state assembly. She represented Lucknow Cantt.
(With IANS inputs)