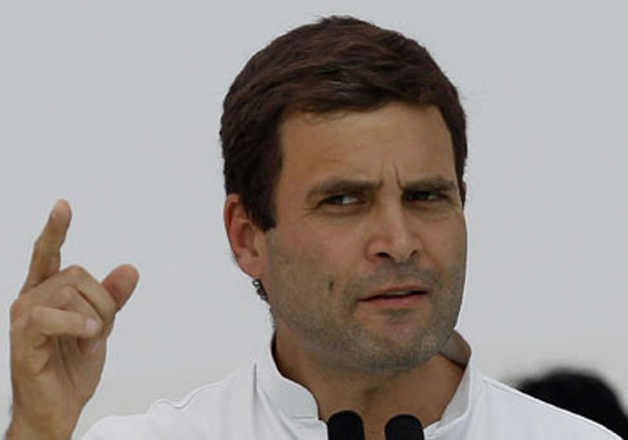 After humiliating defeats in the Assembly polls in Uttar Pradesh, Uttarakhand and falling short of gaining majorities in Manipur and Goa, another embarrassment in knocking at doorsteps of the Congress party. 
An engineering student from Madhya Pradesh has proposed the name of party vice-president Rahul Gandhi in Guinness Book of World Records for losing as many as 27 elections in the country.
In his application, Vishal Diwan, an engineering student from Hoshangabad, has argued that the grand old party suffered back-to-back defeats because of Rahul's 'active participation'.
Diwan demanded that Rahul's name be listed in the Guinness Book of World Records for losing 27 elections. 
Diwan has received the confirmation of acceptance of his application. The student has also paid the enrolment fee for the same.
In the just concluded Assembly polls in five states, Congress managed to form its government only in one state – Punjab. In the remaining four states – Uttar Pradesh, Uttarakhand, Manipur and Goa, the party failed to bag the numbers needed to form government.
In UP, the Congress, which had contested the polls along with Samajwadi Party, won only 7 seats in 40-member House. 
After 2014 loss, Rahul has been struggling hard to revive his party's fortunes, but he had only seen defeats in the elections. 
After this elections, the Congress remains in power in Meghalaya, Mizoram, Himachal Pradesh, Karnataka, Punjab (just won) and the Union Territory of Puducherry. 
Meanwhile, the Congress party's central leadership has decided to review its performance in the assembly polls and introspect on reasons for the party's defeat in Uttar Pradesh and Uttarakhand.
Rahul has gone abroad to join his mother and party president Sonia Gandhi, who is outside the country for health checkup. 
Party leader PL Punia said a review at the national level will be done on return of Rahul from his visit abroad. 
Rahul had talked of structural and organisational changes after the result of assembly polls to five states. While Congress badly lost in Uttarakhand and Uttar Pradesh, it emerged as the single-largest party in Goa and Manipur, but could not form the government in the two states. It won a decisive mandate in Punjab.