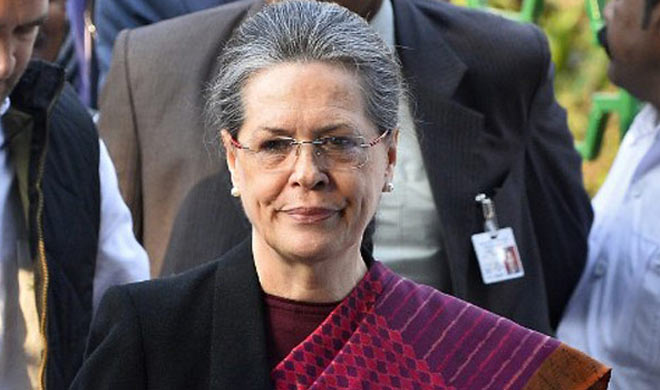 After being admitted to Sir Ganga Ram Hospital for a minor medical treatment on Wednesday evening, Congress President Sonia Gandhi was today discharged from the hospital in a stable condition.
According to Dr SP Byotra, vice-chairman of Sir Ganga Ram Hospital, Sonia Gandhi successfully underwent the  planned minor treatment.

 

"Ms Gandhi has shown good recovery and she has been discharged from the hospital. She has been advised rest, rehabilitation and further treatment," Dr SP Byotra said.

The 69-year-old Congress leader was admitted to the hospital for a follow-up during which doctors removed her stitches after the August 3 surgery.
Sonia Gandhi was admitted to the same hospital on August 3 after she fell ill during a road show in Varanasi. The Congress president had reportedly suffered shoulder injury during the road show.
A team of doctors led by Dr Prateek Gupta and Dr Sanjay Desai treated her shoulder injury and she was discharged from the hospital last Sunday after spending 11 days there.
The Congress chief was shifted to the Sir Ganga Ram Hospital from the Army Research and Referral Hospital, where she was rushed soon after her arrival from Varanasi around midnight of August 2.