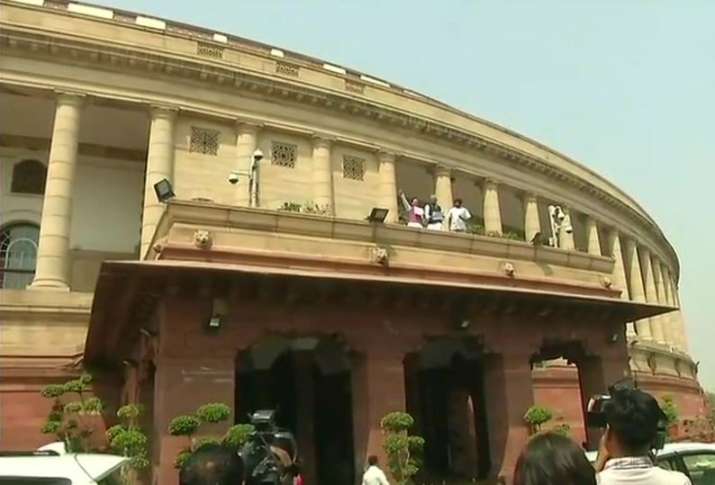 The Congress MPs on Tuesday raised slogans from the Parliament's house roof to demand financial help for the families of 39 Indians killed in Iraq. At least three members of the Parliament from Punjab came out on the roof to shout slogans against Modi government, which they alleged was running away from its responsibility towards the families of the Indians killed by ISIS. 
#UPDATE visuals: Punjab Congress MPs protest in Parliament demanding financial help for families of those who were killed by ISIS in Iraq's Mosul. pic.twitter.com/vrPRGHm2Ev

— ANI (@ANI) April 3, 2018
Hours later, Prime Minister Narendra Modi announced an ex-gratia payment of Rs 10 lakh each to families of the deceased.
Congress government in Punjab has announced a compensation of Rs 5 lakh along with government job to one family member of each deceased hailing from the state, in addition to Rs 20,000 pension announced earlier. 
The protests come a day after Minister of State for External Affairs VK Singh on Monday brought back the mortal remains of 38 of the 39 Indians killed in war-torn Iraq and handed over to their relatives or local authorities in Amritsar, Kolkata and Patna. 
Thirty-nine of the 40 Indian labourers were killed by the terror group, while one of them managed to escape posing as a Muslim from Bangladesh. 
Out of the 39 killed, 27 hailed from Punjab, four from Himachal Pradesh, six from Bihar and two from West Bengal. 
It took Indian government four years to find their whereabouts/mortal remains after they first reported missing. The government on Monday said that all 40 migrants had travelled through illegal travel agents. If the Indian government knew about them, we would have rescued them along with 45 nurses in 2014.
Watch video: Punjab Congress MPs demand compensation for Mosul victims families