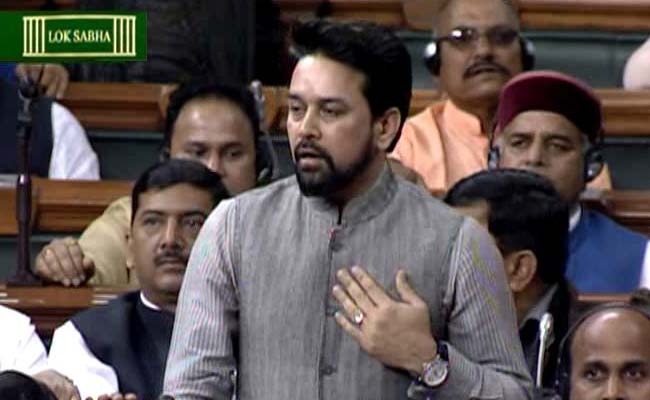 The Congress today demanded action against BJP MP Anurag Thakur for "filming" the Lok Sabha proceedings during a ruckus over the recent incidents of mob lynching. In a letter to Speaker Sumitra Mahajan, Congress whip in the Lok Sabha K C Venugopal said filming of the House proceedings was forbidden as per rules.
"We request immediate action to preserve the sanctity of the proceedings of the House. The use of the brute majority by the BJP will not prevent the Congress from raising issues of public importance," he wrote in his letter to the speaker.
Congress MP Sushmita Dev also requested for the unedited footage of the proceedings during the period in question.
"The BJP government repeatedly shows the rules to the opposition, but a real democracy cannot function without the voice of the opposition. They (BJP) cannot take any moral high ground in this regard," she said.
Dev cited the case of AAP MP Bhagwant Mann, against whom an inquiry was ordered for filming inside Parliament, and demanded immediate action against Thakur for allegedly flouting the rules of the House and "endangering" its security.