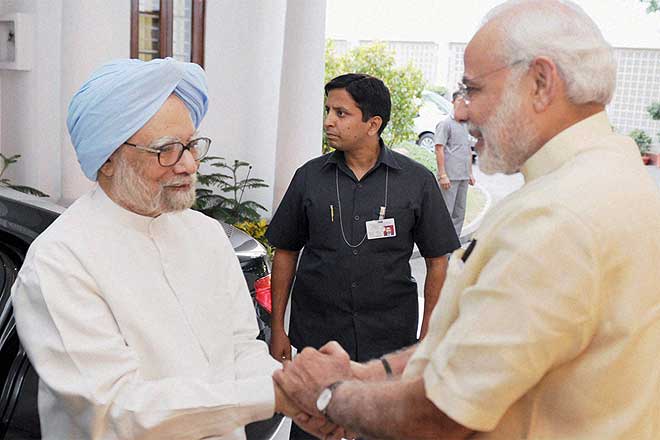 Lashing out at Prime Minister Narendra Modi for alleging that former Prime Minister Manmohan Singh colluded with Pakistan to defeat Bharatiya Janata Party (BJP) in the just-concluded Gujarat Assembly elections, senior Congress leader and Leader of Opposition in Rajya Sabha Ghulam Nabi Azad today dared the prime minister to make the same allegation on the floor of Parliament. 
"We respect our Prime Minister Modi ji, he should have the courage to say the same thing in the House also. If Prime Minister Modi finds it difficult to apologise, then he should say that he did it to win Gujarat elections and say that I take my words back now," Azad told media persons.
The Congress has been demanding an apology from the prime minister on this issue from day one of the Winter Session of Parliament which commenced on December 15.
"Manmohan Singh ji's integrity and loyalty to the country have been questioned. The prime minister should come in the House and make it clear," Azad had said in Rajya Sabha on Tuesday. 
However, Rajya Sabha chairman Venkaiah Naidu today made it clear that PM Narendra Modi won't tender an apology as  nothing happened in the House.
"This is not the way. Nobody is going to give apology. Nothing happened in the House. The statement was not made here", Naidu said.