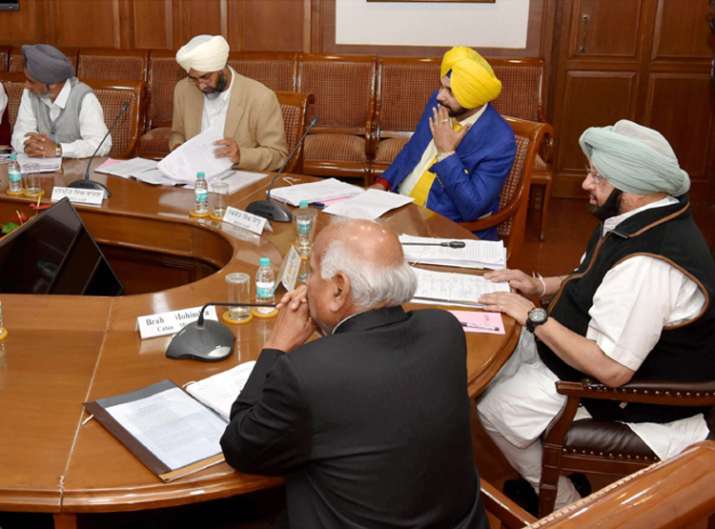 Two days after taking charge of the state, the Amarinder Singh government took a number of measures to end VIP culture in Punjab, including putting a ban on use of beacons on government vehicles. 
The Congress government has also imposed a restriction for two years on foreign travel of ministers and organising of banquets on state expense, a government spokesperson said. 
The "historic" decision to do away with the VIP culture in the north Indian state was taken at the first cabinet meeting of the council of ministers. 
Beacons will be only allowed on vehicles engaged in emergency services like ambulances and fire brigades, and on cars of the Chief Justice and judges of the Punjab and Haryana High Court, the official spokesman said. 
The spokesman said the cabinet has decided to stop the use of red beacons and those of other colours, it has put a two-year ban on foreign travel of all ministers and MLAs on state expense, and banned banquets or dinners at government expense. 
The cabinet has decided that foreign travel will be allowed where it is so mandated or provided and under bilateral arrangement, he said, adding a new policy on use of beacons on vehicles will soon be notified. 
Salary, allowances and reimbursements for MLAs will be updated every month on the official website and would be made public, the spokesman said. 
MLAs and MPs would declare their immovable properties every year on January 1, and for 2017-18 they will have to make the declaration by July 1, he said. 
To minimise the burden of the state government, the cabinet has also decided that insurance schemes will cover reimbursement of medical expenses of MLAs, ministers, former ministers and the chief minister, the spokesman said. 
Protocol for laying foundation stones and inaugurations by legislators and ministers will be defined and norms will be laid down, he said. 
Foundation stones would be laid only by the President, the Vice-President, the Lok Sabha Speaker, Union Ministers, the Chief Minister, assembly Speakers and state ministers, the spokesman said. 
No state banquets or dinners would be held at government expense, except in the honour of the President, the Vice-President, the Prime Minister, the Lok Sabha Speaker, Governors and visiting foreign dignitaries, he said. 
The district administrations will function as normal even if the Chief Minister or a minister is visiting its area concerned, the spokesman said. 
If VIPs require any official, he would make himself available with the prior written permission from the appropriate authority, he said. 
The spokesman said government officials will not seek resolution of grievances at the political-level, except with the prior appointment and permission of the competent authority, he said. 
The cabinet also decided to exempt journalists from paying toll tax on state highways in Punjab. 
(With PTI inputs)