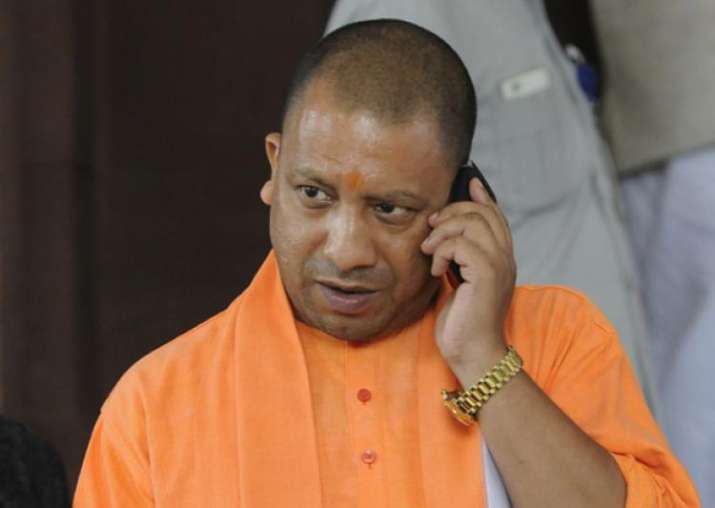 Uttar Pradesh Chief Minister Yogi Adityanath and two Deputy Chief Ministers – Keshav Prasad Maurya and Dinesh Sharma – will contest the forthcoming bypolls to the state legislative council, the BJP announced on Wednesday.
The BJP said that Adityanath will fight the MLC bypolls along with his four ministerial colleagues. The two other ministers who are Swantatra Dev Singh and Mohsin Raza.  
Like his predecessors Akhilesh Yadav and Mayawati, Adityanath will also become a member of the state Legislative Council.  Adityanath, who was sworn in as Chief Minister of a Bharatiya Janata Party (BJP) government in Uttar Pradesh on March 19, is a member of the Lok Sabha from Gorakhpur.
Maurya, who is Deputy Chief Minister, is a Lok Sabha member from Phoolpur. 
The Election Commission (EC) had on Tuesday set in motion the process for filling up four vacant UP Legislative Council seats by issuing the notification for the by-polls. 
The last date for filing nominations is September 5 and the scrutiny will be done the next day. The last date for the withdrawal of candidature is September 8.
Polling will be held on September 15 and counting of votes will be done the same day.
Chief electoral officer Amrita Soni said on Tuesday that the EC had also announced the schedule for the bypoll to the fifth vacant seat in the UP Council, for which a notification will be issued on August 31.
Adityanath, who took over as the chief minister on March 19, has to become a legislator within six months of assuming office and the deadline expires on September 19. 
Besides Adityanath, deputy chief ministers Keshav Prasad Maurya and Dinesh Sharma, and ministers Swatantra Dev Singh and Mohsin Raza are not member of either of the two Houses. 
Adityanath and Maurya are still members of the Lok Sabha. All of them have to get elected to either the assembly or the legislative council before September 19 – when they complete six months – in order to continue as ministers.
The four seats for which bypolls will be held on September 15 were vacated by MLCs Bukkal Nawab, Yashwant, Sarojini Agarwal and Ashok Bajpai - all members of the Samajwadi Party. 
Another seat fell vacant when Thakur Jaiveer Singh, a former BSP MLC resigned from the party and joined BJP. 
Other UP chief ministers who had opted for the Legislative Council route are Narain Dutt Tiwari and late Ram Prakash Gupta (BJP). 
Former chief minister Vishwanath Pratap Singh had become a member of UP Legislative Council in November 1980 after assuming the chief minister's office in June 1980. He later contested a by-election from Tindwari assembly constituency, and became a member of UP Legislative Assembly in 1981.