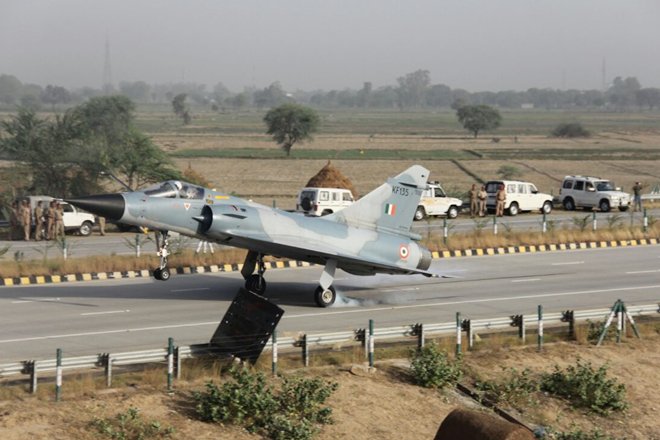 In a move to make Samajwadi Party (SP) chief Mulayam Singh Yadav's 78th birthday a special one, Uttar Pradesh Chief Minister Akhilesh Yadav is planning to inaugurate his pet project - the 302-kilometres long Agra-Lucknow Expressway on November 21, a day ahead of his father's birthday.
The inauguration of the Expressway is scheduled to take place at Bangarmau, about 50 kilometres from Lucknow. After it's inauguration, this Expressway will become the longest expressway in India.
The planning going into the event indicates that the inauguration will be nothing short of a grand ceremony. The government, it appears, is leaving no stone upturned to make the event a grand success. 
In the first indication that the event will be far from your regular inaugurations, Chief Executive Officer (CEO) of the Uttar Pradesh Expressway Industrial Development Authority (UPEIDA) Navneet Sehgal has said that the event will see a trial run of a touchdown of an Air Force aircraft on a certain stretch of the expressway.
"Three kilometre stretch of the expressway will be used by the Indian Air Force for emergency landings. Sukhoi-30 and Miraj-2000 of Indian Air Force are set to land there at the inaugural function on November 21," Sehgal said.
He further informed that the Rs 13,200-crore project has been completed in a record time of 22 months.
On one side of the road, fighter jets will touch down and on the other side of the road, there will be a racing cars rally immediately after the inauguration.
According to the reports, the state government is hiring an 8-camera set-up to shoot the entire event.