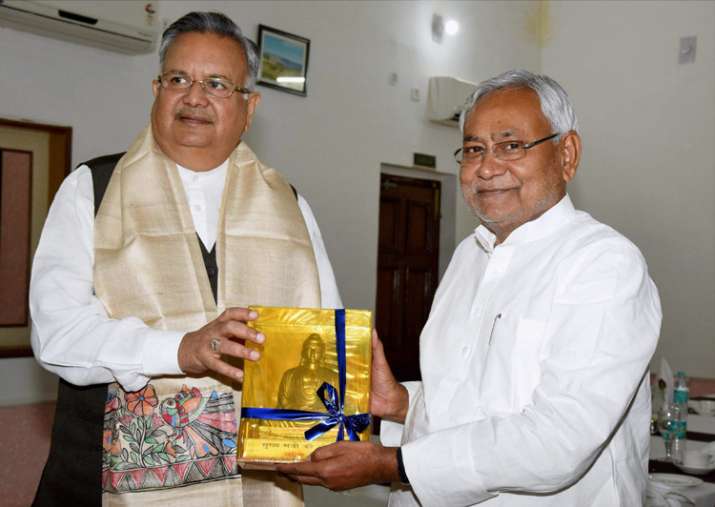 Chhattisgarh will soon become the latest to join the league of states where drinking is prohibited with Chief Minister Raman Singh saying that steps are being taken in that direction. 
Raman Singh today said that his state has taken steps towards prohibition and as part of that liquor will not be allowed in having a population up to 3,000. 
The liquor sale has already been prohibited in villages having up to 2,000 population and now the government would keep villages with population up to 3,000 away from alcohol, Singh told reporters at the helipad in Munger, Bihar. 
The chief minister further said that his government has already done away with "Kuchiya Pratha" (outsourcing liquor sale to middlemen/contractors) and liquor is sold only from government outlets. 
He was here to meet Swami Niranjanand Saraswati of the Munger Yoga Peeth and congratulate him for getting a Padam Shri award recently.
On Monday, Madhya Pradesh Chief Minister Shivraj Singh Chouhan announced to close down all liquor shops across the state in a phased manner.
Chouhan said that the first phase of the programme has already been rolled out with the government closing down all liquor shops within a radius of 5 kms from the banks of river Narmada.
"Alcohol prohibition will be implemented in the entire state by closing all liquor shops in a phased manner," Chouhan said.
Currently, prohibition is effective in Bihar and Gujarat.