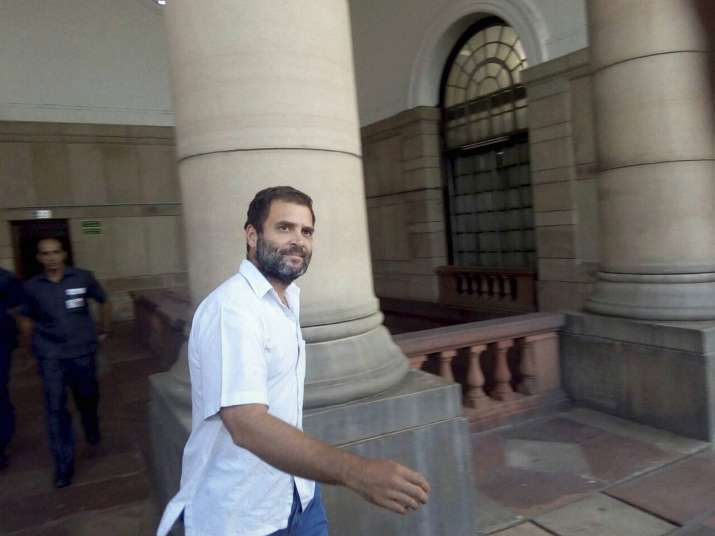 R K Rai, Congress MLA from Gunderdehi Assembly in Chhattisgarh, has been suspended from the party after he called Rahul Gandhi a 'donkey'.
The decision to suspend Rai, a close confidant of former Chief Minister Ajit Jogi who has floated his own party, was taken after a meeting of the high-powered committee in Raipur on Tuesday.
Reacting to his suspension, RK Rai said that he has been punished for speaking out against the Congress vice-president. 
"I have made comments against Rahul Gandhi, his vision and his leadership. I am a man of free expression. I cannot call a donkey a horse. According to me 'an ass is ass' and 'a horse is horse'."
According to media reports, the top brass of Chhattisgarh Congress including Moti Lal Vora, Charan Das Mahant, Chhattisgarh Congress In-charge BK Hariprasad was closely monitoring the activities of Rai for some time. 
Chhattisgarh Congress chief Bhupesh Baghel said that the rebel MLA RK Rai has been suspended for indulging in anti-party activities.
RK Rai is the second Congress MLA after Ajit Jogi's son Amit Jogi to be suspended from the party.