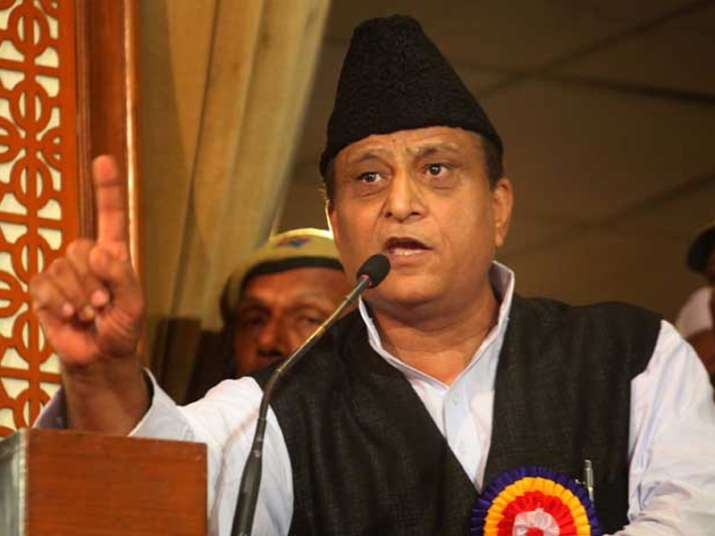 Senior Samajwadi Party leader Azam Khan today hit out at those who charged him with corruption during his tenure as minister under the erstwhile Samajwadi Party government in Uttar Pradesh. 
Strongly denying charges of corruption in Waqf Board during his tenure as the Minority Affairs minister, the former minister said that all charges levelled by Shia cleric Maulana Kalbe Jawad are baseless and that he was attempting to take 'revenge' for not favouring him while he was in power.
 
"I never acquired any property of the Waqf Board. I have no right on any property of the Waqf," he said, a day after India TV's report on the allegations levelled against him.
Khan also rejected the charge that he and his wife have been making money from Mohammad Ali Jauhar University. He claimed that not a single rupee from the university's fund was diverted to his family.
"Not a single penny has been diverted," he said.
On allegations that the school constructed by his trust was also another medium for him to create an empire, he said, "Orphans are studying in my school. We give then free education, dresses and books." 
Khan further said that the cleric had approached him to appoint his son-in-law as the Chairman of Shia Board, but he denied because there were corruption cases pending against him. 
"When I was in charge of the Ministry, Kalbe Jawad had contacted me for appointing his son-in-law as the head of the Shia Board. But I categorically rejected his request because his name was mired in corruption cases," he said, adding that the cleric was now resorting to the tactic for not favouring him. 
Meanwhile, MoS for Minority Affairs Mohsin Raza in the Yogi Adityanath government said that they government was closely monitoring the case and that no one will be spared. 
"We have got many complaints, will probe all. No one will be spared whoever he might be," he said.
We have got many complaints, will probe all.No one will be spared whoever he might be: Mohsin Raza,UP Minister on Waqf board irregularities pic.twitter.com/RpMhzBfrci

— ANI UP (@ANINewsUP) March 31, 2017
The Minister had earlier told India TV that at the BJP government has already ordered an inspection of deals finalised in last 10 years.
"We are doing auditing of last 10 years deals. Whoever is responsible, I can assures you he will have to face the heat," the Minister had said.
Khan landed in deep controversy when Kalbe and Congress leader Faisal Lala from Rampur alleged that the SP leader illegally acquired property worth Rs 500 crore of the Waqf board in his home constituency.
Besides, he is also accused of selling property of the Waqf Board at cheap rates.