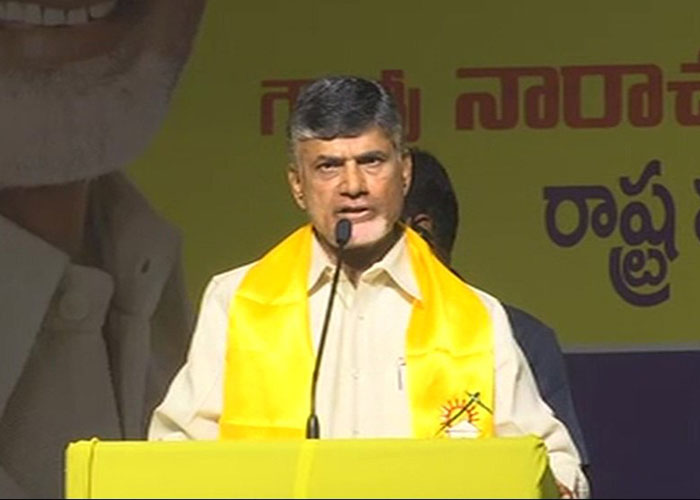 Andhra Pradesh Chief Minister N Chandrababu Naidu on Monday said that he is only demanding "justice" for the state, adding that no-confidence motion against the Narendra Modi government will be the "last resort". "We will continue our fight for justice to Andhra Pradesh. If that doesn't happen, we will muster support from other parties and move the no-trust motion," the Telugu Desam Party president announced at meeting of Madiga Reservation Porata Samiti in Vijayawada.
"Centre should do justice to our state. I am only asking for justice. But both YSRCP, BJP are criticising me. Congress is blaming me. It's not good. Congress did injustice at the time of bifurcation, now BJP isn't properly implementing the promises", the Andhra chief minister said.
"Some are asking for resignations. If our MPs resign, who will fight for our state. No-confidence motion should be last resort. We will not simply put such motion. It needs at least 54 MPs. But we don't have that number", the minister added.
Earlier, the Telugu Desam Party (TDP) president had dismissed the demands made by the opposition YSR Congress and Jana Sena to consider bringing a no-trust motion. TDP sources had said Naidu, who heads the TDP, was planning to convene an all-party meeting soon to discuss ways to build pressure on the Centre to secure the state's "rightful" due.
Ties between the BJP and TDP came under severe strain after the southern party accused the Centre of making "insufficient" allocations for Andhra Pradesh in Budget 2018-19.