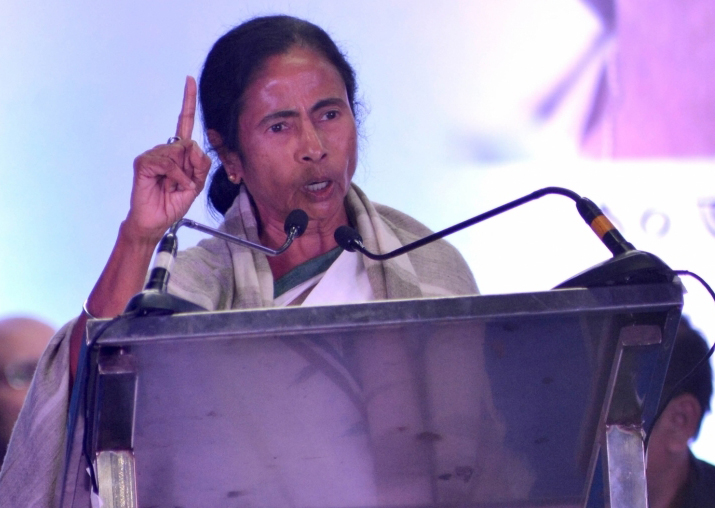 Taking a swipe at the central government, West Bengal Chief Minister Mamata Banerjee on Wednesday claimed while the they heavily aid the 'Kumbh Mela' they do not provide any monetary support in the Gangasagar fair in spite of it being one of the country's biggest religious fairs.
"Gangasagar Mela is one of the biggest fairs in the country. In fact it is second biggest fair after the Kumbh Mela. The Kumbh Mela gets a lot of aids from the Government of India, but the centre do not provide us any monetary support for organising the Gangasagar Mela. It never does," Banerjee said after inaugurating the 'Vivek chetana Utsav' here to observe the birth anniversary of great Hindu monk Swami Vivekananda.
"We are doing everything possible for the safety and security of the devotees on behalf of the state government. Thousands of people from all over the country have come here to attend the Gangasagar Mela. I want to welcome and thank all of you for coming to Bengal," she said.
Banerjee said her government has taken several steps like waiving off the taxes from the fair, providing adequate transportation and giving an overall insurance cover in case of accidental deaths of the pilgrims and other during the fair.
"If anything happens to anybody during the three days of the fair, be it the pilgrims, media persons or the general public, their family would get Rs. 5 lakh as part of the insurance cover, provided by the state government," she said.
The Gangasagar fair is held in South 24 Pargana district's Sagar Island at the southern most part of Bengal where lakhs of pilgrimage from all over the country and abroad comes to take a holy dip at the confluence of the Ganga and the Bay of Bengal during this time of the year.
The six day fair's main days are January 14 and 15 this year. However, thousands of devotees have started thronging the island already.
The Chief Minister also announced the formation of a committee chaired by state Education Minister Partha Chatterjee to oversee the celebrations next year on occasion of the 125th anniversary of Swami Vivekananda's speech in Chicago.
"Next year would be the 125th anniversary of Swami ji's Chicago speech. To observe the occasion, we will organise a cultural programme with one lakh students and youth in Salt Lake stadium," Banerjee said.
"The state government is announcing the formation of a committee that would take various initiatives on character building of the students in state schools and colleges. The state Education Minister would chair the committee. The Ramakrishna Mission would also be a part of it," she added.