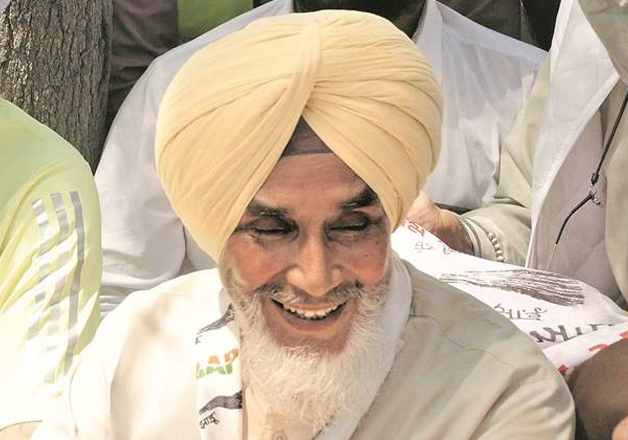 Aam Admi Party's Punjab unit chief Sucha Singh Chhotepur, who is accused of taking money for issuing tickets for the upcoming Assembly polls in the state, is likely to be sacked from his position soon.
Sucha has been caught taking money in a sting operation. The sting video of the leader was shown to AAP national convenor Arvind Kejriwal upon his return from Himachal Pradesh.
According to reports, the sting video was made by one of the AAP supporters who also accused Sucha of demanding money for various works.
He is also accused of discussing party's Sangrur MP Bhagwant Mann's drinking habit in an audio clip. Reports suggested that the clips were selectively shown to some party leaders and are under wrap.
A senior party leader in New Delhi said that the bigwigs have taken serious note of the entire issue and might take some strict action against the Sucha.
If reports are to be believed, the clips were also shown to Delhi Deputy CM Manish Sisodia who summoned Sucha to the national capital to know his side of story.
On the other hand, Such has confirmed that the person shown in the sting video accepting a packet containing currency was him but the money was for the party fund and not as a bribe for ticket distribution.
Sucha had earlier expressed objections over the two lists of candidates announced so far. He was also absent at both press conferences where the lists were declared earlier this month.
The 65-yr-old leader, who once resigned as a minister from Surjit Singh Barnala's government, was handpicked by Arvind Kejriwal two years ago to try and revive the party in Punjab where assembly election is scheduled to be held early next year.