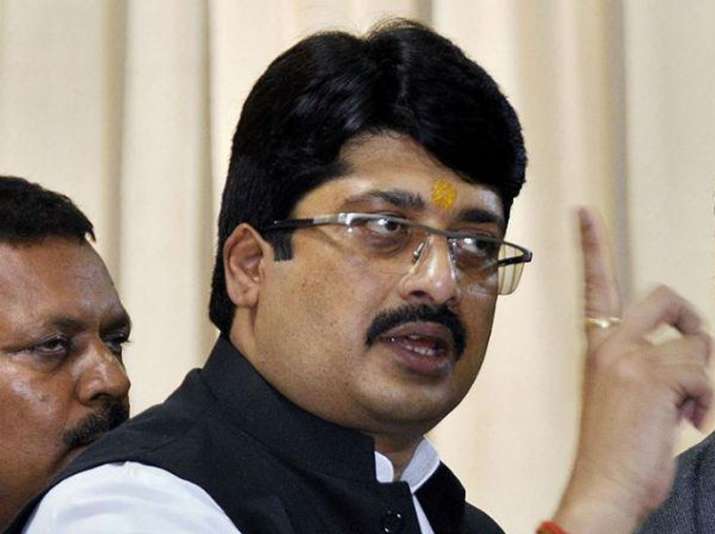 A case has been lodged against outgoing Uttar Pradesh minister Raghuraj Pratap Singh alias Raja Bhaiya and a few others in connection with the suspecious death of a witness in the infamous killing of police officer Zia-ul-Haq, police said on Sunday.
Along with Raja Bhaiya, who won the assembly election yet again from Kunda in Pratapgarh, a case has also been registered against his cousin and Member of Legislative Council (MLC) Akshay Pratap Singh and others.
Yogendra Yadav, a key witness in the 2013 killing of Circle Officer (CO) Haq, died in a road accident late on Friday night in Arkha village of Unchahaar.
The 25-year-old youth belonging to Hathigava police station of Pratapgarh district was killed when his motorcycle was hit by a truck last night, SP, Abdul Hamid said. 
The witness's uncle Sudhir Yadav has alleged that Yogendra alias Babloo was mowed down deliberately, under a conspiracy hatched by Raja Bhaiya and his associates to finish off evidence in the Zia-ul-Haq case.
He lodged a case at Uchchahar Kotwali against Raja Bhaiya, his cousin Akshay Pratap Singh (MLC), his manager Nanhe Singh, driver Sanjay Pratap Singh and the truck driver, charging them with murder of the youth, the SP said.
According to Circle Officer (CO) Dalmau S.P. Upadhya, a case has been lodged and probe was underway following Sudhir Yadav's complaint.
Haq was shot and lynched by a mob in Balipur in 2013 where the official had gone after violence broke out between two groups.
The incident had hit national headlines and caused a lot of embarrassment to the Akhilesh Yadav government.
A Central Bureau of Investigation probe, after initial reluctance by the Samajwadi Party (SP) government, had later been ordered.
Raja Bhaiya, who was once jailed by Mayawati government undr infamous POTA, secured a comfortable win the Assembly elections with a margin of over one lakh votes.