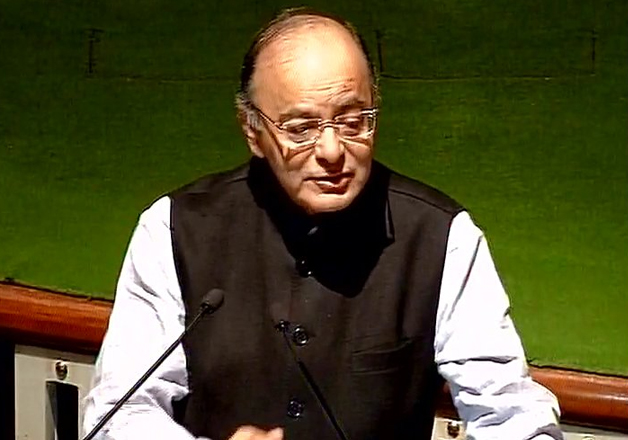 Union Finance Minister Arun Jaitley today lauded Prime Minister Narendra Modi for the demonetisation move, saying that it was a courageous step and one that had created a new normal by disrupting the normal for the past 70 years. 
"By stopping the 'normal' of last 70 years, PM Modi has created a new 'normal'," Jaitley said, adding that the note-ban was welcomed by people across the country. 
Opposition parties have been targeting the government both inside and outside the Parliament ever since the move was announced. The FM today said that the government wasn't running away from a debate and was ready for a discussion.
"The whole country welcomed the step taken to curb the blackmoney... We are ready to hold discussion on demonetisation," Jaitley said at a media briefing after the BJP's Parliamentary Body meeting here.
Terming the November 8 decision a historic step, he said that 'the step taken by the Prime Minister will help in eradicating poverty and benefit the nation in long-run'.
"It was a major step and it required courage by the government to go ahead with it," he said, adding that 'many people have discussed this, but under the leadership of Prime Minister Narendra Modi, we have been able to take this step'. 
"Twenty years from now, people will hail this decision as a good one," he further said.
Attacking Congress vice president Rahul Gandhi for his remark that BJP leadership was informed well in advance about the decision, he said, "Some people saying even Finance Minister did not know of this decision, and then they say the party knew beforehand."
On black money stashed away on foreign banks, he said, "We have stopped routing of black money through Mauritius and Cyprus routes. Talks are on with Singapore."
Jaitley further said that in next few weeks, 'the government was planning to focus on agricultural sector as the Rabi season is coming'.
Earlier in the day, the BJP Parliamentary Board unanimously passed a resolution congratulating PM for his 'great crusade' against black money and corruption.
The opposition parties have not allowed the Parliament to transact business since the beginning of the Winter Session. They have been demanding a debate under a rule that entails voting, and has demanded that Prime Minister be in the House.
The government, however, has said that it wanted to discuss it under Rule 193, which does not entail voting, and that minister concerned or any other person on behalf of the government will reply.