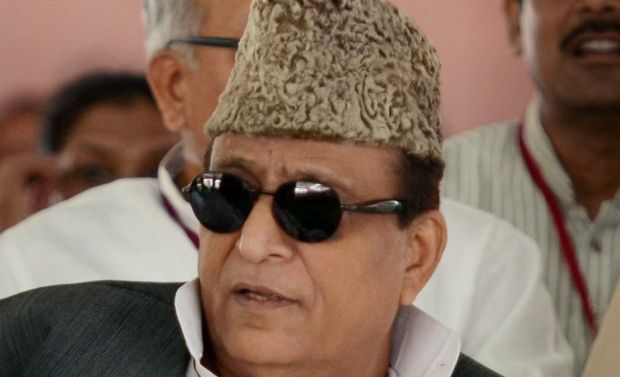 In more trouble for senior UP minister Azam Khan, the Supreme court today directed the Central Board of Investigation to serve notice to Samajwadi party leader for not appearing before it in a case related to his controversial statement on Bulandshahr gang-rape.
The top court had issued notice to Azam Khan for calling the rape case a political conspiracy. It said Azam Khan should have deputed an advocate on his behalf.
The court said Azam Khan made the statement in personal capacity and asked the CBI to serve notice on him.It posted the case for October 25.
 

Additional solicitor general Maninder Singh told a bench of Justices Dipak Misra and UU Lalit that it is surprising that the Uttar Pradesh government does not represent its minister.

 
Last month, the top court had issued notice to Khan over his controversial statement. 
 

The apex court had questioned if such statements calling rape a conspiracy be called freedom of speech. Or does it defeats the principles of Constitutional compassion, the court asked while issuing a notice to the UP Government and Azam Khan over plea of the gangrape victims

 
On August 2, Khan had told reporters that elections were near and political parties could stoop to any level to defame the government. "We must also probe whether this entire controversy is a move by some Opposition elements to defame the government. People who want to come to power may be stooping this low for political interests," he had said.