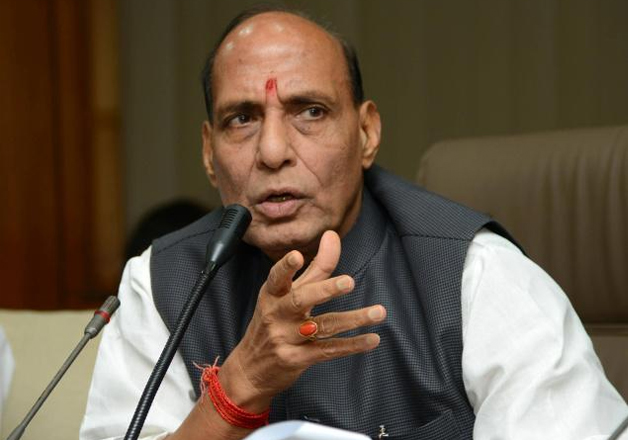 With the body of an Indian Army soldier being brutally mutilated by Pakistani terrorists in Jammu and Kashmir, the Centre today said that it would give befitting reply to the neighbouring side.
"I want to assure the nation that our BSF and Army are giving befitting reply to Pakistan. India won't be let down. The BSF and army are giving befitting reply to Pakistan," Union Home Minister Rajnath Singh said.
"If today we are being able to celebrate Diwali, it is only because of our jawans," Singh added.
MoS PMO Jitendra Singh said that defence forces are capable of responding to any kind of threat on the borders.
"Nothing can be more atrocious than this. The human rights of soldiers should enjoy precedence over the human rights of anybody else. The longer Pakistan continues to be in denial mode the more it harms itself. We are confident that our defence forces and our government is capable of responding to any kind of threat on the borders and internally," Singh said.
Singh stated that the barbaric killing of the Army jawan is an eye opener for all those who keep raising the bogey of human rights, especially in Kashmir.
He also said that the MEA and the MoD will take cognisance of the sequence of events. 
"The entire nation is angered with this development. The menace of terrorism, which has been unleashed on the soil of Pakistan is going to sooner or later devour and consume the perpetrators itself," he said.
The Indian Army on has also promised retribution after a jawan was mutilated by a terrorist in an encounter near the Line of Control in Macchil sector of Kupwara district of Jammu and Kashmir. 
The terrorists mutilated the jawan's body, apparently beheading him, before fleeing back into Pakistan-occupied-Kashmir under the cover of firing provided by the Pakistan Army.