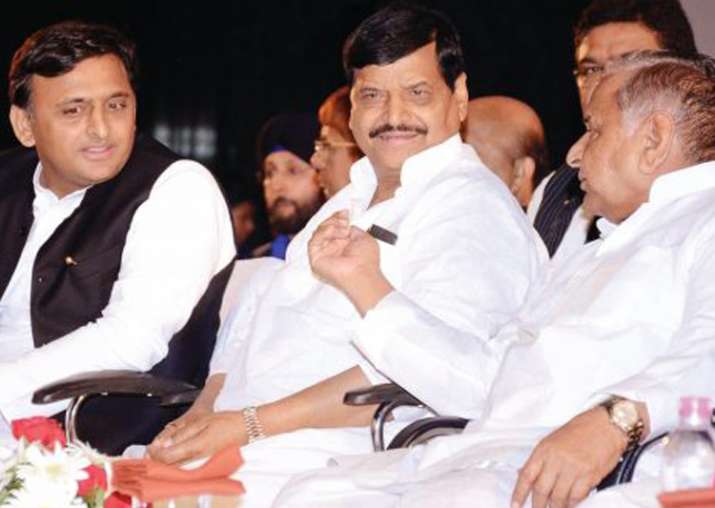 Two months after a merger between Uttar Pradesh strongman Mukhtar Ansari's Quami Ekta Dal and ruling Samajwadi Party failed to take off, it seems like both the parties are once again back on the track of unification. 
According to sources, the decision has been taken by SP chief Mulayam Singh Yadav himself to pacify his younger brother and UP cabinet minister Shivpal Singh Yadav who publicly offered to resign on Sunday. 
Shivpal, who played a key role in bringing QED and SP together in June, was shunted by his nephew and Chief Minister Akhilesh Yadav for the move. After Akhilesh's disapproval, party's Parliamentary Board decided to reject the proposed merger. 
Since then, Shivpal has been at the sidelines in UP government and has avoided attending family and government functions. 
On Sunday, at a function in Mainpuri, Shivpal said, "MLAs and MLCs involved in such activities will be expelled from SP… Those party workers and office-bearers involved in land grabbing and acts of deceit will also be expelled… "Government staff at police stations and tehsils are not paying heed to public grievances. SP had to face defamation because of those involved in land grabbing and illegal acts."
"Samajwadi Party will never allow harassment of public, even if I have to resign for this. Those involved in harassment of the people have no connection with SP," he added.
The statement was taken as an indirect comment over law and order situation of the state after reports emerged that land mafia, close to his younger brother Ram Gopal Yadav, were involved in land grabbing. 
Mulayam, considered closer to Shivpal, showed his displeasure today.
At a function in capital Lucknow on Monday, Mulayam said, "He (Shivpal) is the only one who listens to me and even he wants to resign. Why are they insulting him? If I stand up, this government will feel the heat."
In a message to his son and CM Akhilesh Yadav, 76-year-old former CM also said that Shivpal Yadav was "a good man" whose opinions should be heeded.
After hoisting the tricolour at party office on Independence Day, Mulayam reportedly said that he was going to merge QED with the SP and would himself announce the merger.