Follow us on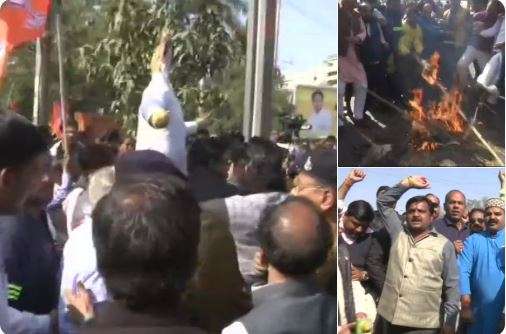 The Bharatiya Janata Party (BJP) workers and party leaders protested against Chief Minister Kamal Nath in Bhopal, on Monday.
The saffron party workers were protesting against the recent murders of their leaders Prahlad Bandhwar in Mandsaur and Manoj Thackeray in Barwani.
Elections to the state Legislative Assembly were held on 28 November 2018 to elect members of the 230 constituencies. The election led to a hung assembly, with the Congress emerging as the single largest party and the BJP winning the popular vote.
WATCH VIDEO: BJP workers protest in Bhopal against murders of 2 party leaders