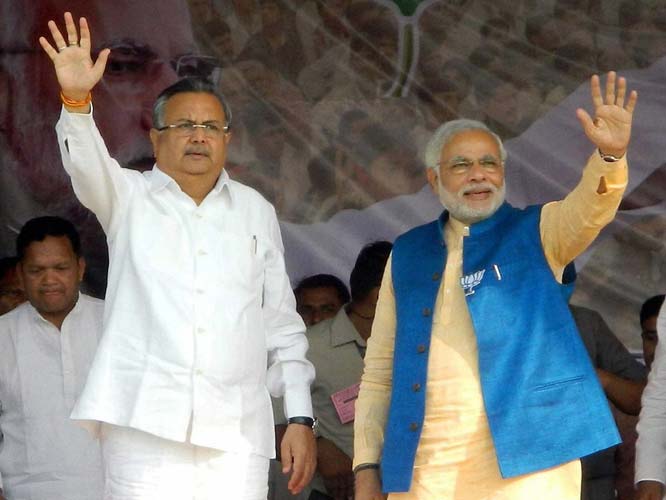 The ruling BJP received a shot in the arm today in Chhattisgarh where the party won the Bhilai-Charoda and Sarangarh mayoral posts in the civic polls held on December 27.
BJP candidate Chandrakanta Mandle comfortably won the mayoral post in Bhilai-Charoda Municipal election while another party candidate Amit Agarwal bagged the mayoral post in the Sarangarh Municipality.
Out of 40 wards in Bhilai-Charoda Municipal election, the BJP emerged victorious in 16 wards, while the Congress bagged 12. Independent candidates won the remains 12 wards.
Chandrakanta Mandle, BJP's mayoral candidate in Bhilai-Charoda Municipal election, received 20905 votes against her nearest Congress rival Jyoti Banjare, who secured 16814 votes.
Hailing the victory of the BJP in the civic polls, Chhattisgarh Chief Minister Raman Singh said that it reflects people's immense support for Prime Minister  Narendra Modi's demonetisation drive.
"BJP's win in Bhilai-Charoda & Sarangarh civic elections is yet another public endorsement of Hon. PM Narendra Modi's  DeMonetisation drive," Raman Singh tweeted.
"I thank people of Chhattisgarh for their trust & all karyakartas for their hard work, which made these two wins possible," he added.