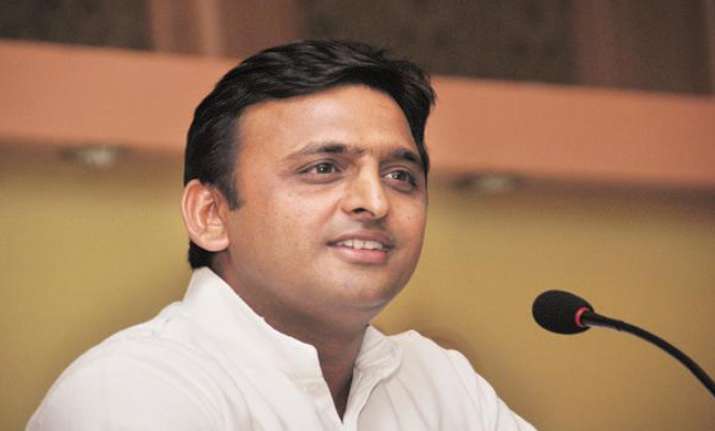 BJP has threatened to move the Election Commission if the Uttar Pradesh government did not remove the photograph of Chief Minister Akhilesh Yadav from the new ration cards.
"People are angry to see Akhilesh Yadav's photograph on the ration cards. It is a cheap election gimmick. If the government does not remove the photograph, we will take up the matter with the Election Commission," BJP state chief Keshav Prasad Maurya told reporters in Lucknow.
He said that it was a populist measure to woo voters ahead of the Assembly elections early next year.
With opposition BJP and Congress fuming over photographs of the CM on the ration cards, Akhilesh has sought to downplay the issue, saying it was important for people to know who was working for them.
"People may question as to why there is a photograph of the Chief Minister on the bag of ration or on the ration card. If we are helping the poor, there should be some publicity of it. It is important for people to know who is working for them," he said on Wednesday.

BJP had said it was a Central government scheme and the food grains were also made available by the Centre.
Under the National Food Security Act, 3.15 crore ration cards have been printed in the state. The Act was implemented in the state on March 1. Under it, those having 'Antyoday' cards will be given 35 kg food grains, while 'Grasthi' card holders will get 5 kg food grains per month.
"The CM should not have put his photo on the ration cards. It has been done in view of the Assembly polls," Congress state unit Vice President Satyadev Tripathi had said hours after the card distribution programme on Wednesday.
Commenting on the ongoing tussle in ruling Samajwadi Party, Mr Maurya said, "Akhilesh has failed to handle his family members as well as his government."
PTI