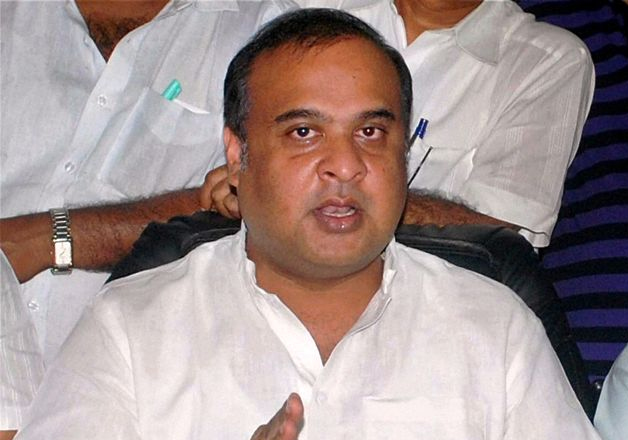 Racking up the issue of illegal migrants in the state, senior BJP leader Himanta Biswa Sarma on Tuesday stated that it is his party's policy to differentiate between Hindu and Muslim migrants from neighbouring Bangladesh.
Responding to a query related to opposition parties' protest against the new Citizenship (Amendment) Bill 2016, he asked the people of the state to choose their enemy -- 1-1.5 lakh people or the 55 lakh people.
"We clearly do. After all, the country was divided in the name of religion. Thus it is not a new thing," Sarma, who is also the convenor of the BJP's North East Democratic Alliance (NEDA), told Indian Express.
"The whole thing is that we have to decide who our enemy is. Who is our enemy, the 1-1.5 lakh people or the 55 lakh people? The Assamese community is at the crossroads. We could not (save) 11 districts. If we continue to remain this way, six more districts will go out (of our hands) in the 2021 Census. In 2031, more (districts) will go out," he added.
There are no official numbers of the Hindu and Muslim migrants from Bangladesh available in Assam. However, political parties claim that the state is house to around 55 lakh migrants from Bangladesh.
According to 2011 Census, the state has 11 districts where Muslims are in majority whereas in 2001, there were six such districts.
"When we go to Dibrugarh or Tinsukia (districts) we feel very good because we are in a majority there. But do you feel good when you go to Dhubri or Barpeta (Muslim majority districts)?" the convenor of the BJP's North East Democratic Alliance (NEDA) said. 
Pressing for the early passage of the Bill, Sharma, who also is the in charge of Education, Health and Finance portfolios, said, "That is why we must now decide who to go with in order to save ourselves."
The Bill is set to be presented in Parliament's Winter Session for approval. The Bill aims to help Hindu, Sikh, Buddhist, Jain, Parsi and Sikh migrants from Pakistan and Bangladesh to get refuge in India and grant them citizenship. 
The Bill, however, does not extend to illegal Muslim migrants. It also does not talk about other minority communities in the three neighbouring countries, such as Jews, Bahais etc. 
The Bill, opposition parties have alleged contradicts the Assam Accord of 1985, which clearly states that illegal migrants heading in from Bangladesh after March 25, 1971, would be deported.