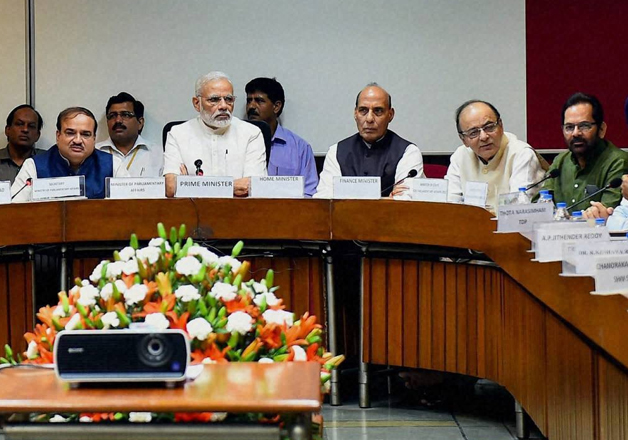 New Delhi: The Bharatiya Janata Party (BJP) has decided to celebrate the Independence Day in a grand way. Besides, highlighting its "pro-poor" and nationalistic agenda, the party will carry out a 'Tiranga Yatra' for a week as part of the celebrations.
BJP sources said the party is likely to carry out 'Tiranga Yatra' for a week between August 15-22 to commemorate the 70th anniversary of the Independence Day.
The celebrations relating to August 15 were at the centre of deliberations at BJP Parliamentary Party meeting today, attended by Prime Minister Narendra Modi and other leaders.
Union Minister M Venkaiah Naidu said that they have worked out some details but final plans will be declared following a discussion with party president Amit Shah.
During the meet, the PM referred to the 'Vikas Parv', during which the government and party office bearers held over 200 events to celebrate two years in power.
"Mood is good. Keep it up. But observe caution," the Prime Minister told the party leaders.
As Parliamentary Affairs Minister Ananth Kumar spoke at length about the legislative agenda for the Monsoon Session, Modi asked them to work hard, study and raise the standard of discussion.
The party leaders also gave Modi standing ovations twice over his successful foreign tours, including his address to the US Congress, Naidu told reporters.
With PTI Inputs