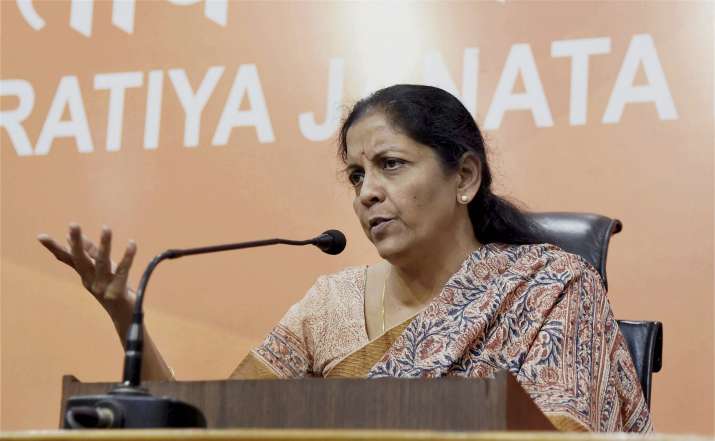 The BJP today asked Congress leaders Sonia Gandhi and Rahul to break their "silence" over media reports which claimed that Robert Vadra had "links" with fugitive arms dealer Sanjay Bhandari.
Defence Minister Nirmala Sitharaman, who was fielded by her party to attack the Congress leadership, said the silence of Sonia Gandhi and Rahul will be construed as acceptance of charges against Vadra.
Citing the media report, Sitharaman alleged that a London house linked to Vadra was refurbished by Bhandari, who also made arrangements for his travel abroad.
She also claimed that an amount of 7.5 lakh Swiss franc was deposited in a bank account of Bhandari and asked if there was a connection between this and the money spent on refurbishing the London house linked to Vadra.
The minister, citing the media report, alleged that there were at least three transactions between them with "serious financial implications".
Addressing a press conference, Sitharaman asked, "Why senior leadership of the Congress, including Sonia and Rahul Gandhi, is keeping a studied silence."
Referring to Rahul Gandhis frequent tweets, the minister wondered why he was keeping silent on this matter.
She also claimed that the Congress leader was "copying" Prime Minister Narendra Modi.
Asked what the CBI was doing as it was investigating Bhandari, she said this question should be put to the agency.
The government is taking all steps to bring the absconding arms dealer back to India to face law, she added.
Party spokesperson G V L Narasimha Rao said, "If you believe that Vadra is innocent and then why not file a defamation suit?... the silence shows guilt."
Neither Vadra nor the Congress has reacted to the matter.