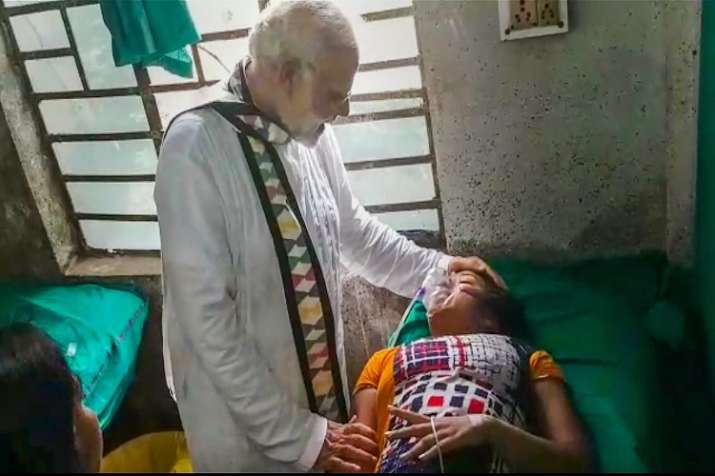 The Bharatiya Janata Party (BJP) should take the blame for the "shabby arrangement" at Prime Minister Narendra Modi's rally at Midnapore in West Bengal where 90 people were injured due to collapse of a canopy, All India Trinamool Congress (TMC) member Saugata Roy said in the Lok Sabha. 
"The prime minister addressed the Kisan Kalyan rally in Midnapore. People were brought in from Jharkhand, Odisha. During the rally, a tent collapsed leaving 90 people injured, of which 50 were women. BJP had organised the rally. They must take blame for the shabby arrangement for the prime minister's rally," Ray said during Zero Hour. 
Catch all the latest news about Lok Sabha elections 2019 HERE
A make-shift tent collapsed during Modi's rally in West Bengal's Midnapore district on June 16, following which the Centre sought a report from the West Bengal government. 
The incident happened when Modi was mid-way through his speech.
Towards the end of his speech, Modi hailed the audience and said he will remember this incident throughout his life.
"The people of Bengal today showed me what courage means. In spite of constant rain, they gathered here in lakhs and even after a part of the structure collapsed, they showed such discipline to take the injured to the hospital while letting the rally continue. I can't thank you people enough for such positivity," he said.
Catch all the latest news about Indian politics HERE
Chief Minister Mamata Banerjee said the state government would provide all medical assistance to those injured in the incident. 
"We pray for the speedy recovery of all those injured at the Midnapore rally today. The government is giving all help for medical treatment," Banerjee wrote on her Twitter handle.
(With inputs from agencies)