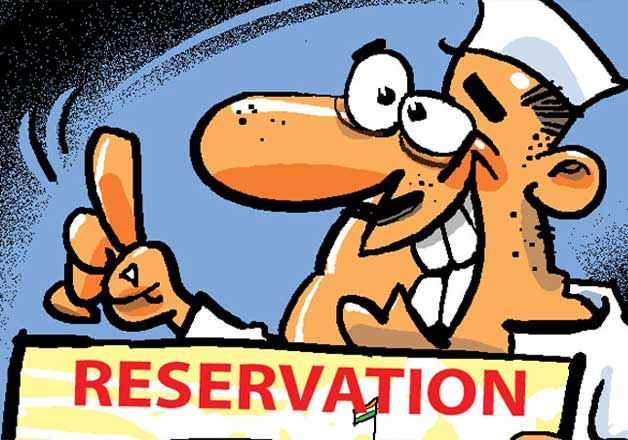 New Delhi: BJP MP Udit Raj, the Dalit face of the saffron party, has asked members of the backward communities to realise the power of social media and use the platforms extensively to fight the battle for reservation in private sector.
Stating that Delhi CM Arvind Kejriwal and JNUSU president Kahnahiya Kumar are 'products of social media', the Northwest Delhi MP said, "With Twitter and Facebook you don't have to remain dependent on media."
Raj, who joined the BJP in February 2014, said that the backward communities 'should learn from the pro-quota agitations by Jats in Haryana and Patidars in Gujarat' instead abusing the system.
"No one present here has fought for reservation, and yet got the benefits. (But) we still curse the system and do nothing to help the community," he said, adding that the All India Confederation of SC/ST Organisations should work towards strengthening its reach among people of backward communities.
Demand of reservation in private sector has once against started making headline after the Backward Classes Commission last month recommended up to 27 per cent reservation in private jobs.
The National Commission for Backward Classes (NCBC), a statutory body under the Ministry of Social Justice and Empowerment, also recommended that a legislation be passed under which private entities, including businesses, hospitals, schools, trusts, etc. will have to reserve 27 per cent of jobs for OBCs.
The corporate sector, however, rejected the suggestion of extending the job reservation policy for backward communities.
Several political parties have come forward pitching for reservation in private sector in recent time. They feel that the job opportunity in the government and public sector are shrinking and it is the duty of the private sector to provide reservation to marginalised sections of the society. However, parties like Shiv Sena and few others have strongly opposed such kind of reservation policy.