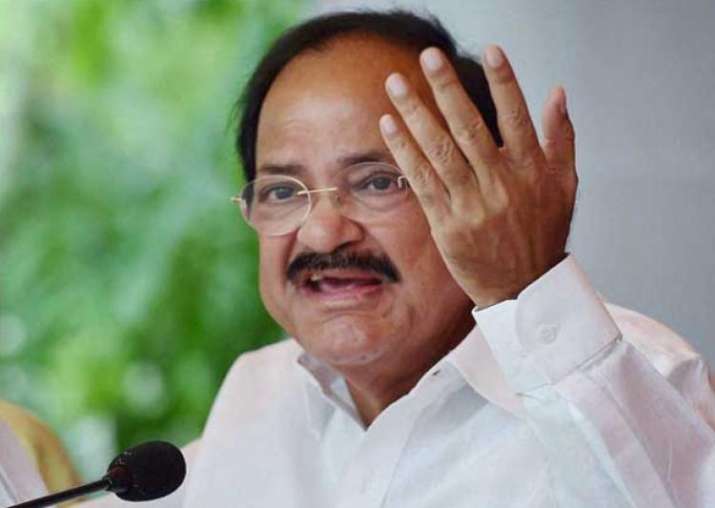 Union Minister M Venkaiah Naidu on Monday said that the BJP will try its best to evolve a political consensus for the upcoming Presidential poll and added that the party might consult BJD president and Odisha Chief Minister Naveen Patnaik in this regard. 
"It will be a good tradition to elect a person as the president of India on consensus," Naidu said while speaking a Sabka Saath Sabka Bikas programme in Bubaneswar. 
Asked whether they will consult BJD president Naveen Patnaik, Naidu said that they would like to discuss the matter with all the opposition parties including BJD.
Naidus statement came barely hours after BJP president Amit Shah formed a three-member committee to consult political parties in a bid to elect the new President on consensus.
Besides Naidu, the committee comprises Union ministers Rajnath Singh and Arun Jaitley.
JD(U) president and Bihar Chief Minister Nitish Kumar, party leader Sharad Yadav, TMC president and West Bengal Chief Minister Mamata Banerjee have met Patnaik on the issue of Presidential election.
However, Patnaik has not given any assurance to any leader and maintained that he will would take a decision at the appropriate time, sources said.
Nomination papers for the Presidential election can be filed between 14 and June 28. The poll is scheduled to be held on July 17.
BJDs decision regarding the Presidential polls is considered significant as the party has 20 members in the Lok Sabha, nine members in the Rajya Sabha and 117 MLAs in the 147-member Odisha Assembly.
(With PTI inputs)