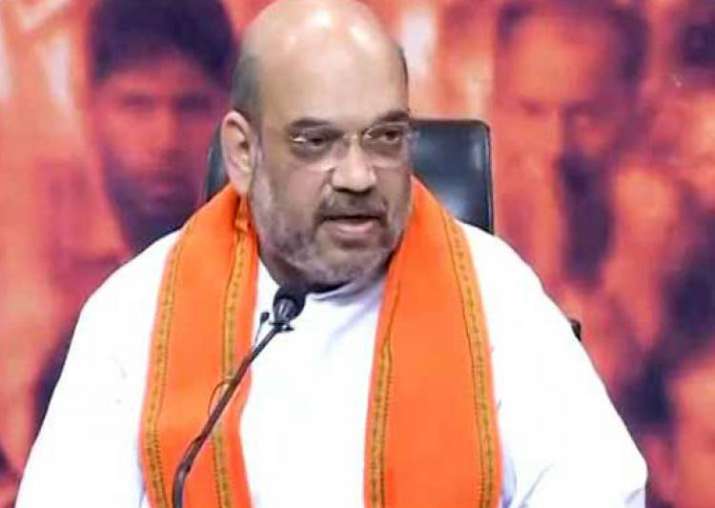 Underlining the need for Baharatiya Janata Party (BJP) workers to reach out to people using modern communication tools, party  President Amit Shah on Thursday asked BJP workers to remain active on social media.
Amit Shah held two meetings with state leaders and Ministers at BJP headquarters in Gandhinagar on third day of his Gujarat visit.
Amit Shah is believed to have started preparing for Gujarat Assembly polls scheduled to be held later this year.
In the first meet of BJP's social media team, attended by Chief Minister Vijay Rupani, his deputy Nitin Patel and Gujarat BJP chief Jitu Vaghani, Shah talked about how to remain alert as well as active on social media, it said.  
He advised the cadres to reach out to people by spreading awareness about pro-people government work on social media platforms. 
In addition, the social media team should remain alert to counter myths, lies, rumours and false propaganda on the new-age platform. 
Later, Shah chaired a meeting with state leaders to discuss the current political scenario and future party programmes in Gujarat.
Apart from Rupani, Patel and Vaghani, other key party leaders and several state ministers attended the gathering, said the release.
(With PTI inputs)