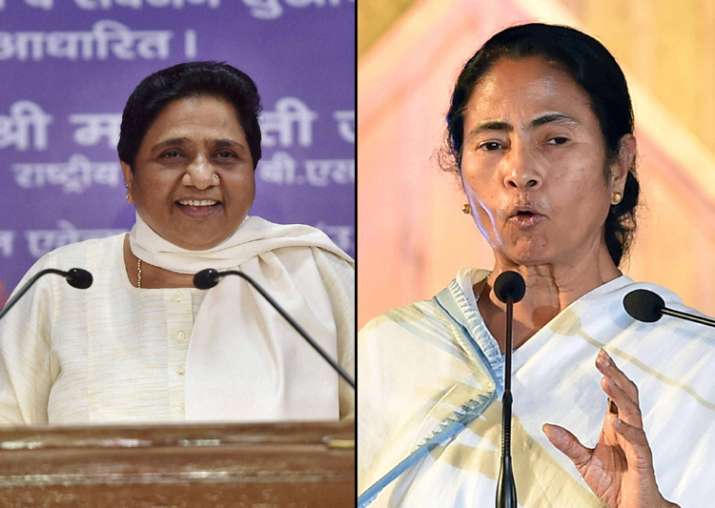 Under attack by the united opposition over demonetisation of higher denomination currency, Bharatiya Janata Party ( BJP) today attributed BSP supremo Mayawati's criticism to her "frustration" as crores of rupees she had allegedly collected by "selling" assembly election tickets have turned into garbage. 
The party also rejected her attack on Prime Minister Narendra Modi as low-level politics not worthy of a reply and alleged that she had turned BSP into a "shop" while it was a movement under its founder and her mentor Kanshi Ram. 
"She has levelled some petty allegations against the Prime Minister. It is a very low level politics and we condemn it. The fact is that she had collected crores of rupees by selling BSP tickets and all the money have become garbage now. She is frustrated and out of this is levelling irrational charges," BJP National Secretary Shrikant Sharma told reporters.
With his measures against black money and corruption Modi has taken a big measures for the benefits of poor but whenever he does anything that helps dalits, she targets him, he said. 
Stung by the apparent reference to her in Modi's "garland of notes" remark, Mayawati unleashed a no-holds-barred attack on the Prime Minister, saying he cannot tolerate that a "dalit ki beti" is presented such a garland. 
Sharma said she has become a "daulat ki beti" (daughter of wealth).
BJP attacks Mamata Banerjee, calls her 'Queen of Saradha'
The party also hit back at West Bengal Chief Minister Mamata Banerjee, another strong critic of the government's demonetisation move, describing her as "Queen of Saradha", referring to the multi-crore rupee Saradha chit fund scam.
"The West Bengal Chief Minister is working very hard to rally the opposition against the BJP, but whether the Queen of Saradha would succeed in it or not, only time will tell," BJP spokesman Sidharth Nath Singh said. 
Banerjee has called upon opposition parties to unite against the Narendra Modi government on the demonetisation of Rs 500 and Rs 1,000 currency notes "in the greater interest of the nation" and said she has no problem in working with arch rival Communist Party of India-Marxist (CPI-M).
Singh said the Trinamool Congress (TMC) supremo was only a "mirror image" of the Left. 
He also accused Banerjee of sheltering terrorists.
"The guns used in the Gulshan bakery attack in Dhaka have been found to be manufactured in Malda, according to a NIA report," he said.
He said the BJP was not worried as it was "standing with the truth". 
The BJP leader also attacked the Congress and raked up the Commonwealth Games (CWG) scam. 
The 2010 Games were held when the Congress was in power in Delhi as well as at the Centre, and Congress leader Suresh Kalmadi was appointed the chairman of the organising committee.