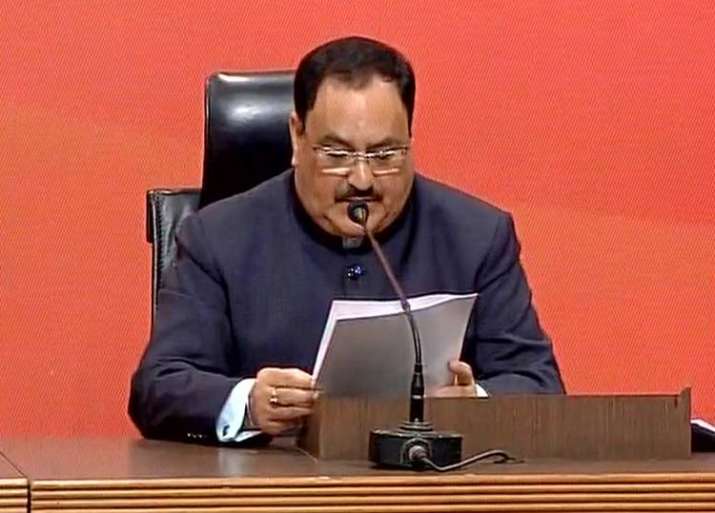 The Bhartiya Janata Party (BJP) on Monday declared 64 candidates for the upcoming assembly elections in Uttarakhand with former Congress leaders who joined saffron party recently appearing prominently in the list. 
Three Congress leaders, who joined BJP today, and all but one Congress rebel, who jumped on to the saffron bandwagon last year, have been fielded by the BJP as its candidates in assembly polls. 
They were among the 64 candidates whose names BJP announced for the 70-seat assembly polls which will be held on February 15. 
The party has also fielded its state president Ajay Bhat from Ranikhet, from where he is the sitting MLA, Ritu Khanduri Bhushan, daughter of former Chief Minister B C Khanduri, and former MP Satpal Maharaj, another former Congress veteran. 
In place of former Chief Minister Vijay Bahuguna, who led the Congress flock to the BJP camp, it has given ticket to his son Saurabh Bahuguna. 
Yashpal Arya, former Congress chief in the state, and his son Sanjeev Arya besides Kedar Singh Rawat, all of whom joined BJP today in presence of its chief Amit Shah, have received the saffron nomination. 
BJP Central Election Committee's Secretary J P Nadda said all the sitting MLAs of the party besides those who joined it from Congress have been given tickets. 
Congress is currently in power in the state.
The also announced a list of 149 candidates for the upcoming assembly elections in Uttar Pradesh which will go to polls in seven phases starting February 11. 
(With PTI inputs)