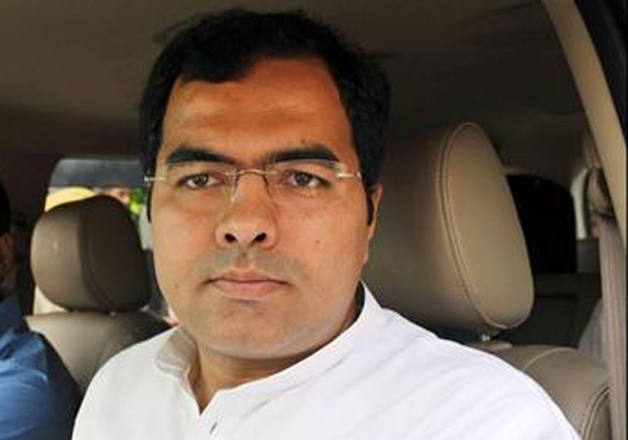 Bharatiya Janata Party (BJP) MP from West Delhi Parvesh Verma has stoked a row with his controversial remark that 'Muslims don't and never will vote for the saffron party as it is a patriotic party'. 
The comments came during an interaction with reporters after addressing a gathering in Baghpat on Saturday, where he even linked Islam with terrorism, questioning 'why all terrorists are Muslims?'
"Hum kisi votebank ki chinta nahin karte. Muslim kabhi na hamein vote kiya hai na karenge. Ek simple si baat hai, desh mein har atankwadi Muslim kyun hota hai aur Muslim BJP ko vote kyun nahi karta. isliye ki BJP ek rashtrabhakt party hai. Isliye Muslim usko vote nahi karta. Hamein kisi samudai ki chinta nahi hai (We don't care about any votebank. Muslims have never voted for us and they never will. It is a very simple matter.. why is every terrorist in the country a Muslim and why do Muslims not vote for BJP… Because the BJP is a patriotic party, that's why Muslims don't vote for us. We don't care about any particular community)," Verma told reporters on Saturday.
Verma, son of former Delhi chief minister late Sahib Singh Verma, also said that 'no power on Earth' could stop the construction of a Ram Temple at the disputed site in Ayodhya. 
His statements kicked up a row with the Congress latching on to his inflammatory statements to target the government. Congress has said that 'this is a part of the BJP's agenda as it believes in inciting communal violence'. 
"Verma's statement is highly condemnable and I would say a legal action should be taken in this regard," Congress leader Sandeep Dixit said here on Monday.
Justifying his statement later, Verma said, "We don't have any problem with the Muslim community but they have problems with us. Muslims prefer to stay away from the BJP and choose to vote for every party except for the BJP. My question was simple. Why is every terrorist a Muslim and why don't they vote for BJP? That is because they don't want to come into the mainstream and join the development process." 
Citing Mayawati's recent remark that 'if Muslims vote for her party, she can form the government', the BJP MP said, "It is clear that all other parties see Muslims as a vote-bank. But Muslims don't even want to become a part of the mainstream. Are their children are taught to vote against the BJP in madrassas? Are they incited against our party?"
Meanwhile, the BJP's Uttar Pradesh unit has distanced itself from Verma's remarks. 
"Whatever he has said are his personal opinions and not the view of the party. We are a party that believes in Prime Minister Modi's 'Sabka saath, sabka vikaas' slogan. We want to take everyone along in the development journey. However, everyone who lives in India should respect Bharat Mata," state BJP vice-president Suresh Rana said.
Verma's remark comes few months ahead of the Uttar Pradesh Assembly polls where caste and religion play key roles in deciding the fate of contestants.