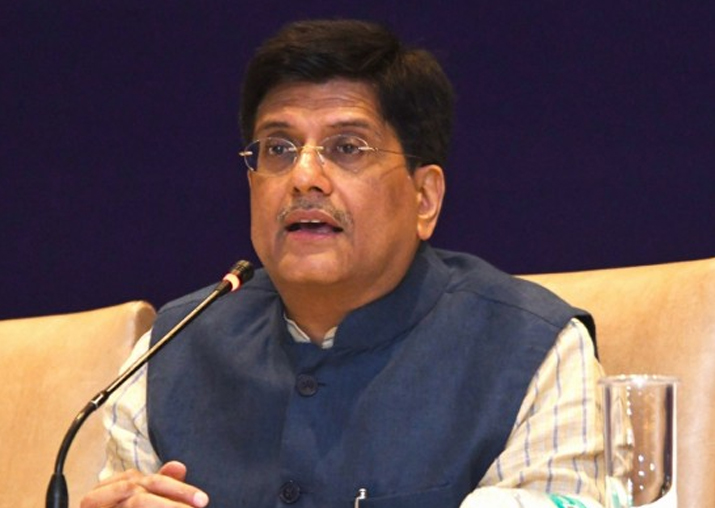 Railways Minister Piyush Goyal on Thursday sought to allay concerns over reports that the government was scrapping a contract with US-based General Electric (GE) to supply and maintain 1,000 diesel locomotives. He said that the Marhowra diesel locomotive factory in Bihar's Saran was on track and added that the government has no plans to make sudden changes in policy that threatens the GE plant in eastern India.
Goyal's reaction comes in the wake of General Electric's remark earlier this week that the Government of India's 'Make in India' initiative will be undermined if the Railway Ministry went ahead with plans to only use electric engines.
"Work in factory is going on as per plan," the Union Minister told reporters. "Our government does not make any sudden changes in policy...we take considered decisions...The Marhowra factory is being set up and I think it's on track."
Electric engines are usually used for passenger trains, while diesel is used for freight. Around 25-30 percent of India's locomotives are diesel-engined. GE has already shipped its first diesel locomotive to India and is completing the factory in Bihar. It has created around 1,000 jobs at the plant and a maintenance shed, and 5,000 jobs in the supplier network.
In November 2015, the Rail Ministry, then headed by Suresh Prabhu, awarded a Rs 14,000-crore contract to US conglomerate General Electric to set up a diesel electric locomotive factory in Marhowra. Another plant at Madhepura, for modern electric locomotives, was awarded to French major Alstom.
At that time, the government had claimed that these two projects were the biggest FDI in the rail sector. However, when Goyal replaced Prabhu, he hinted change in policy. Goyal said that he was looking at ways to speed up the electrification process of the Indian Railways and cut down on diesel expenses drastically. 
According to the Ministry, the Railways spend about Rs 16,000 crore a year on diesel alone, which can be saved by phasing out of diesel locomotives.
As per the contrct, GE is expected to manufacture 1,000 locomotives over 10 years. While 100 will be imported, the rest will be manufactured in Marhowra as part of the 'Make in India' initiative. There were supposed to two types of diesel locos – 4,500 horsepower (HP) and 6,000 HP – manufactured by GE.
This diesel locomotive factory was first conceptualised by former Railways minister Lalu Prasad Yadav during the UPA I government. He had laid the foundation stone for the factory in October 2007, but the project remained in limbo for almost eight years. 
The NDA government revived the project in January 2015 which has been estimated to cost Rs 2,052 crore. The plant to manufacture electrical engines in Madhepura will require an investment of Rs 1,293 crore.
Last week, Bihar chief Minister Nitish Kumar had said that he will discuss the matter with Piyush Goyal to ensure rollout of the project.