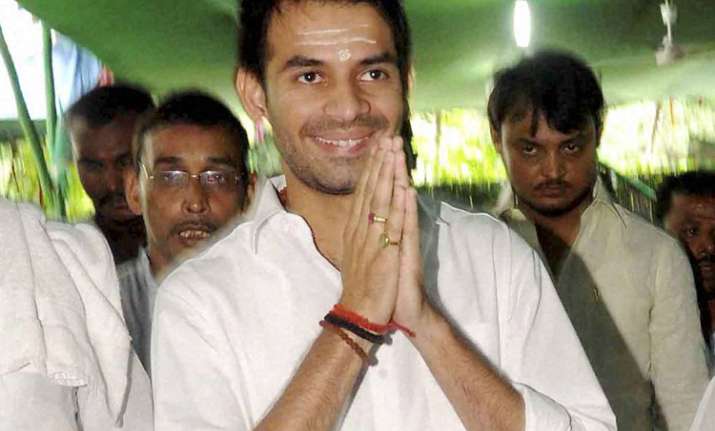 Bihar cabinet minister and RJD chief Lalu Prasad Yadav's son Tej Pratap has been accorded Y category VIP security cover of central paramilitary commandos by the Centre, officials said. 
The Union Home Ministry has issued orders in this regard after central security agencies prepared a report which state perceptible threat to Lalu's eldest son including that from the Maoist cadres active in the state and neighbouring Jharkhand, officials said.  
It is likely that the task to secure the VIP would be rendered by the Central Reserve Police Force (CRPF), which has over 70 such protectees under its cover at present. 
Yadav is the Health minister in the government led by Chief Minister Nitish Kumar. 
Under the Y category cover, Yadav will have a squad of about a dozen armed commandos to secure him whenever he travels in Bihar.
The government has also extended the VIP security cover accorded to Chirag Paswan, another Bihar leader and son of Union Minister Ram Vilas Paswan.  
Paswan Jr., a Lok Janshakti Party MP from Jamui constituency in Bihar, enjoys 'Y' category security cover on all India basis.  
The Centre had recently accorded Z category cover of CISF personnel to Samajwadi Party MP Amar Singh. 
The Y category cover is the third category of protection cover, after Z+ and Z, but higher than the lowest X where about 4-5 commandos guard the VIP.
Yadav's father Lalu Prasad enjoys Z+ cover of personnel drawn from the central forces of NSG and CRPF.